UPDATE
Gilbert school board unanimously passes Apple deal
Posted:
Updated: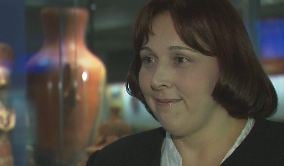 Staci Burk, board president
GILBERT, AZ (CBS5) -
The Gilbert Public Schools governing board has unanimously passed a project that will bring Apple to Mesa.
The governing board was tasked with submitting a "no objection" letter to Apple moving to Mesa. That's because part of the land Apple will occupy rests in their district and will be taxed at a lower rate as part of the deal.
Last week it looked like the board was nearly split, with two members supporting the project and two not entirely on board.
The fifth voting member, Board President Staci Burk, told CBS 5 News she supported the project.
"I don't know if it's totally resting on my shoulders, but I have assured the company with assurance that I will be supporting the proposal on Monday," Burk said.
She was traveling out of state but voted by telephone Monday.
The measure passed 5-0.
"I think once we were able to sit down with members of the Gilbert School Board, and go through and explain (the benefits) to them, then they were able to support it," said Mesa Mayor Scott Smith.

Gilbert schools board member Jill Humpherys released the following statement on Monday:
"I look forward to welcoming Apple to Mesa. I commend Mayor Scott Smith and his team for their excellent work on economic development. Because funding for public schools is equitable between districts in Arizona, increased tax revenue from the Apple site to the Gilbert School District will be offset by receiving less from the state equalization fund. Public schools receive additional funds through local voter-approved overrides, and our override failed by 744 votes. Still, collaboration with a high-tech company will provide many wonderful opportunities for GPS students."
Copyright 2013 CBS 5 (KPHO Broadcasting Corporation). All rights reserved.