GCU Wrestling adds five to 2014-15 Class
Posted:
Updated: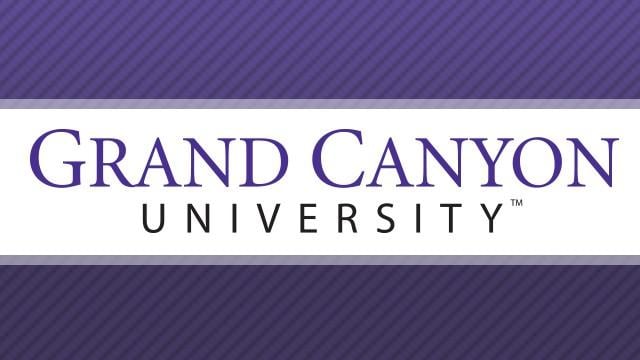 © cbs 5
PHOENIX (CBS5) -
Head coach R.C. LaHaye has added five signees to the 2014-15 Grand Canyon University wrestling recruiting class.

Arizona recruits Gabriel Gonzalez and Trey Ronayne, Bloomington, Calif., products Derrick Jones and Uzo Owuama and Washington state's Bobby Reece have all signed a national letter-of-intent to wrestle at GCU.

"This is, hands down, the highest quality group of incoming freshman we have ever assembled here at Grand Canyon," said LaHaye. "I could honestly see all five of these kids developing into very good Division I wrestlers. All five of these young men are excited to lay the groundwork for Grand Canyon at the D-I level, and be the leaders of the new generation of GCU wrestling. We welcome all of these young men into our family and we are excited to watch them grow and blossom over the years."
Gonzalez, from Tucson Sunnyside High School, is a 197-class wrestler and Arizona state champion. He is an All-Arizona First Team selection and Freakshow Tournament placer.

Ronayne, from Chandler Basha High School, is a 165-class grappler and another Arizona state champ and All-Arizona first teamer. He is also a NHSCA Junior National All-American.

"We believe Gabriel and Trey are the two best prospects to come out of Arizona this year," said LaHaye. Both of them were undefeated state champions as juniors and have placed at some high level national tournaments. We also believe both will continue to develop and improve to very successful Division I wrestlers. Both of these young men have been blessed with very good coaches and programs, and we are very excited to welcome them to the GCU wrestling family. "

Jones chose Grand Canyon over Arizona State and Michigan State among others. He is a 285-class wrestler and a California High School, Flo Wrestling and two-time Freakshow champion.

"Derrick may be the most athletically gifted big man in the nation," LaHaye said." He had tons of interest from some major D-I schools and we are excited he picked Grand Canyon. I see several similarities between him and our past heavyweight, Tyrell Fortune. His ceiling of potential is off the charts and to say we are excited to land him is an understatement."
Owuama wrestles in the 141-149 category and is a former California state qualifier, Freakshow Tournament and CIF Masters placewinner.

"Uzo has yet to really make his mark on the national level, but we really believe he has the potential to be a phenomenal wrestler," said LaHaye. "He has only been competing a few years and has already established himself as a force in California. He has a tireless work ethic and is a great student as well. I see some very good things happening for Uzo here at GCU."

Reece, from Kingston Wash., is a three-time state champion and has a 125-1 high school record. The only loss came by disqualification. He was a National High School Tournament runner-up. He chose Grand Canyon over Old Dominion, North Dakota State and George Mason among others.

"Bobby is a primetime Division I talent and that is represented by all of the other D-I universities that were recruiting him," said LaHaye." He has yet to lose a match in his high school career and is pursuing his fourth state title. We are very excited to have him at GCU. He comes from a wrestling family and knows what it takes to succeed at the highest level. Bobby's future is very bright here at Grand Canyon."
Copyright 2013 CBS 5 (Meredith Corporation). All rights reserved.