PAY IT FORWARD
Retired Mesa veteran helping those in need
Posted:
Updated: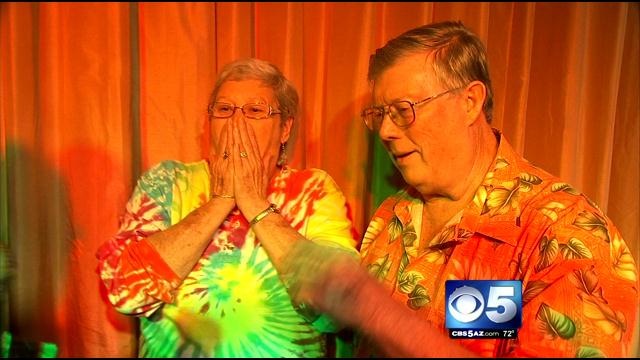 © CBS 5 News
MESA, AZ (CBS5) -
A Mesa Vietnam veteran uses his home in a retirement community to operate a number of charitable causes to help other veterans who are down on their luck.
Ten years ago former Army Sergeant Tom Hall began collecting donations to buy cases of bottled water for homeless veterans.
Hall has continued that effort every year since and has also started a Christmas card writing campaign and clothing drive.
Right now he is also collecting used furniture to donate to veterans looking to get off the streets and into permanent housing.
"If it wasn't for the residents of the community, I wouldn't be doing what I'm doing now," said Hall.

Every ounce of Hall's energy is devoted to honoring those who have worn the uniform, even though he's fighting his own battles.
Hall was exposed to Agent Orange in Vietnam. He suffers from diabetes and PTSD and he also has memory and speech problems.
When he left the Army, he remembers it being difficult to re acclimate to society.
"I couldn't find a job, I couldn't find a place to live and they (family) helped me through and I just felt like I have to give back," said Hall. "It's just something I feel like I have to do."
The inside of a room in his house is a staging area for his efforts. It is filled with thousands of Christmas cards he'll deliver to veterans at the VA Hospital. There are also bags of donated clothing, cases of water, bags filled with canned goods and other items donated by members of his retirement community.
"It's like a full-time job. I don't know how he does it," says friend and neighbor Mike Beard, who nominated Hall for Pay it Forward.
"He knows everybody and everybody knows him and if they have something to donate they know who to call and get it to," said Beard.

Copyright 2013 CBS 5 (KPHO Broadcasting Corporation). All rights reserved.