UPDATE
AZ Commerce Authority gives Apple $10M grant
Posted:
Updated: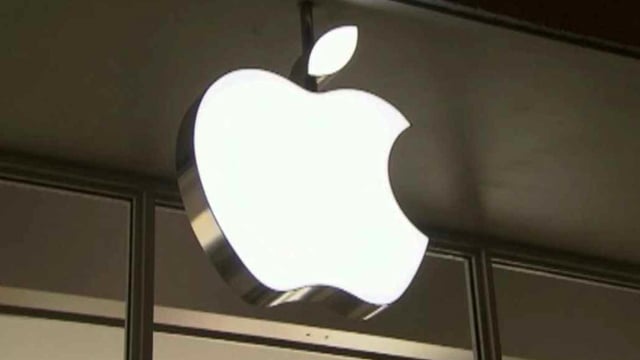 GILBERT, AZ (CBS5) -
One of the biggest technology companies in the world has its sights set on Mesa as the site for its new manufacturing facility, and the Arizona Commerce Authority announced Tuesday it'll give millions for Apple to the state.
The Arizona Commerce Authority said Tuesday that it has agreed to extend a $10 million Arizona Completes Fund grant to Apple.
AZ Commerce Authority spokeswoman Nicole McTheny said the agreement will be performance based and "contingent upon job creation and capital investment requirements."

Gilbert Public Schools board voted Monday to allow Apple's move into the Valley.

"Apple is a well-known company; everybody wants Apple," said Gilbert Public Schools governing board member Lily Tram. "All kids hold an Apple iPhone."

Tram said they were tasked with submitting a "no objection" letter to Apple moving in because part of the land Apple will occupy rests in their district and will be taxed at a lower rate as part of the deal.

Seven other entities have already given their blessing, and even though the Gilbert Public Schools District recommends doing the same, some of the board members weren't as eager to sign on the dotted line.

"We have all entrepreneurs. We have all these mom-and-pop shops. They're not being given a break like this company is being offered," said board member Julie Smith at Tuesday night's board meeting.

Tram said she hopes the board does not make Gilbert look like the bad apple here.
Gilbert Board President Staci Burk said she is backing Apple in a statement Thursday.

"While I am not normally supportive of corporate tax breaks due to the inherent inequity associated with them, after a thorough evaluation I believe that the economic benefit of having this firm as an integral part of the GPS community far outweighs any potential drawbacks. I have assured this firm of my support of the proposal moving forward which contains a hold harmless clause in favor the District. The associates have been provided me with assurance that this project will continue to move forward as planned once the board vote is formalized on Monday. We look forward to continue working collaboratively with this firm to find ways to improve the educational opportunities for our Gilbert students."
The Gilbert board passed the measure 5-0 on Monday.
McTheny said a third party economic impact study predicts Apple's investment will generate more than $102 million in tax revenue in the state over a five-year period.
Stay with cbs5az.com and CBS 5 News for updates on this developing story.
Copyright 2013 CBS 5 (KPHO Broadcasting Corporation). All rights reserved.