Giant pandas Xi Lan and Po prepare to depart for China
Posted:
Updated: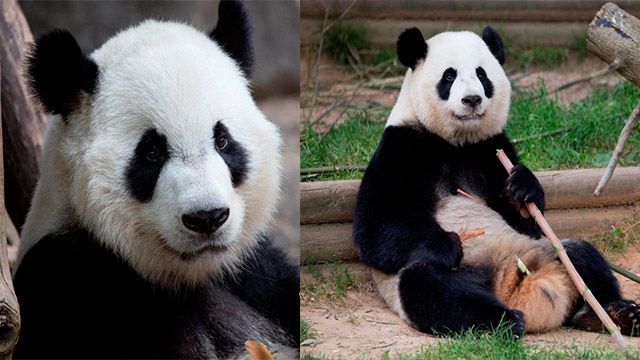 ATLANTA (CBS46) -
Zoo Atlanta's Giant pandas Xi Lan, 5, and Po, 3, are on their way to start a new life in their homeland.
The Atlanta-born pandas will depart on Nov. 24 to China's Chengdu Research Base of Giant Panda Breeding.
Xi Lan and Po aren't the first Atlanta-born pandas to make a landmark transition.
Giant panda fans are invited to visit Xi Lan and Po this weekend, with special farewell activities planned for Nov. 16, at Panda Veranda at Zoo Atlanta.
Guests will have an opportunity to craft well-wishes for the departing duo. The first 200 visitors to arrive at Panda Veranda will receive a surprise treat.
Activities will take place from 10 a.m. to 1 p.m. and are free with general admission.
Meanwhile, the youngest members of Lun Lun's and Yang Yang's family are inching closer to their long-awaited public debut on exhibit with their mother.
At 4 months old, twin males Mei Lun and Mei Huan have recently begun walking and will soon be capable of following Lun Lun into their habitat in the Arthur M. Blank Family Foundation Giant Panda Conservation Center.
Copyright 2013 WGCL-TV (Meredith Corporation). All rights reserved.