Airline merger settlement has Valley implications
Posted:
Updated: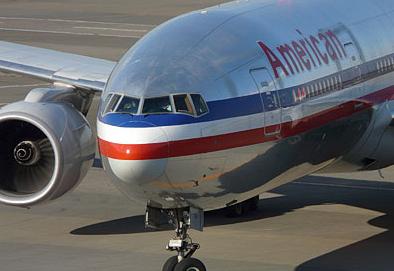 PHOENIX (CBS5) -
The meat and potatoes of the settlement between the Department of Justice and US Airways/American Airlines involves giving up coveted take off and landing slots at Reagan National Airport in Washington, DC, and LaGuardia Airport in New York.
But part of that settlement, does have an effect on Phoenix Sky Harbor, for now.
"This is a good settlement, it's a settlement that would maintain competition, and it's a settlement that would maintain Phoenix as a hub," said Arizona Attorney General Tom Horne.
When it comes to Phoenix, the settlement says American is only required to keep Phoenix as a hub for 3 years.
"The people of the city of Phoenix should take heart, not in a short term legal agreement, but they should have the confidence that we really do have one of the best run airports in the world. And that's what's going to keep this new airline coming back for more business," said Phoenix mayor Greg Stanton.
We sat down with aviation expert and WP Carey School of Business professor Robert Mittelstaedt to make sense of it all.
"They still have to compete against Southwest, they still have to compete against Delta, they still have to compete against United," Mittelstaedt said.

Mittelstaedt said he thinks the stalling of the merger was spawned by DC politicians.
"They got the feeling like they weren't going to have many choices for airlines when they all go back to where they come from," Mittelstaedt said.

While U.S. Airways promised that Phoenix would remain a hub, the current settlement dictates it only has to do so for three years. But Mittelstaedt thinks Phoenix will still be safe.
"From a competitive standpoint, I cant imagine the new American airlines to just give that up and let Southwest just have this," Mittelstaedt said.
If history is any indicator, there could still be cause for concern.
St. Louis, Cincinnati and now Memphis were all former hubs that have, in effect, shut down following recent airline mergers.
"There's probably not a lot of major American airports that are in growth mode, particularly in light of this horrible economy," said Stanton.
Stanton said our physical location, the quality of the airport, and the positive business and economic climate are some of the reasons the new airline will prosper-- and stay in Phoenix.
"I don't want to say anything about the wonderful city of St. Louis, but I could politely suggest that maybe those same factors didn't exist there," Stanton said.
The president of US Airways' local flight attendants union says change is always difficult, but they're encouraged moving forward.
"It's time now for our management team to come through on what they assured us- We are going to be a part of the world's largest airline. And that means an industry-leading contract for the flight attendants. Twenty-four thousand flight attendants of the combined carriers," said Deborah Volpe, president of US Airways AFA Council 66.
With this settlement, and barring any future litigation, it looks like the merger will be completed sometime next month.
Copyright 2013 CBS 5 (KPHO Broadcasting Corporation). All rights reserved.