Hartford County residents frustrated over ever increasing water bill
Posted:
Updated:
By Joseph Wenzel IV, News Editor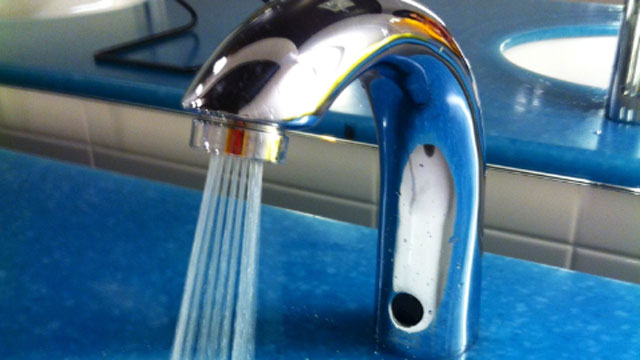 HARTFORD, CT (WFSB) -
Some Metropolitan District Commission customers told Eyewitness News they are outraged after opening up their water bill this month and seeing a huge increase in what they're used to paying.
About 9,000 customers, who live in parts of Glastonbury, South Windsor, Farmington, East Granby, Windsor Locks and Portland, are considered non-members and they will now have to pay more, according to MDC officials.
The average non-member MDC customer pay $835 per year or $163 per quarterly bill. Customers, who are considered members, pay more than $652 a year or $208.75 per quarterly bill. That's a difference of a little more than $180.
Member towns have paid for treatment plants, reservoir and delivery system improvements. Non-members joined after those improvements were made and need to do their part.
The MDC customers said that they were never warned about the increase and wanted answers.
"It went up about $70 or $80," said Kara Coletti of South Glastonbury

"This past February it jumped to $180," South Glastonbury resident Nicole Jones said. "But we didn't think much about it because we have six people in our family and we use a lot of water. The next bill was over $400."
MDC officials said they sent a letter, which is posted on its website, to their customers to inform about the changes.

An informational will be held at the MDC Training Center, which is located 125 Maxim Rd. in Hartford, on Wednesday at 5 p.m. The meeting is open to the public.
To read the full meeting agenda, click here.
For more information about bill questions concerning non-member MDC customers, click here.

Copyright 2013 WFSB (Meredith Corporation). All rights reserved.