Man accused of posing as fake cop, blackmailing prostitutes appears in court
Posted:
Updated:
By Joseph Wenzel IV, News Editor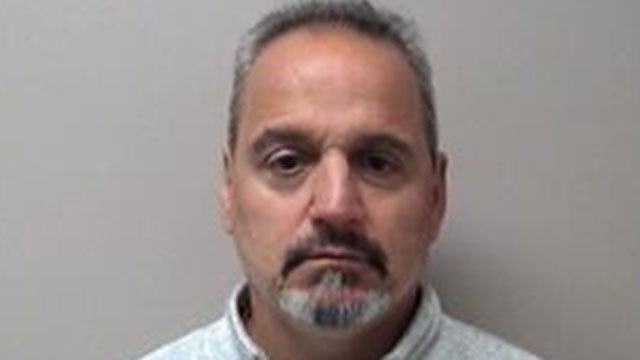 MANCHESTER, CT (WFSB) -
The man accused of posing as an undercover police officer and blackmailing women he met online faced a judge on Tuesday.
Frank Mete, 55, of Berlin, was arrested by Manchester police Friday on charges that he sexually assaulted women in multiple towns including Manchester, Enfield, Windsor Locks, East Hartford and Hartford.
Mete would search the website, Backpage.com, which is used to troll for escorts. He would travel the state to meet the women at hotels and then would pose as a police officer, and blackmail them for sex and money in exchange for not being arrested.
In one incident, Mete met a woman at the Manchester Residence Inn where he gave her $300 and then, moments later, identified himself as the head of vice in Manchester, according to court documents. He then displayed a badge and handcuffed her to a couch.

Mete rifled through the victim's wallet, took $500 and then he had sex with the woman. Court documents show Mete started kissing the victim, who said she felt like she had to comply for fear of further assault, and then police said Mete sexually assaulted her.
Police said that women went to staff at a Manchester Residence Inn and told them about Mete, which led to his arrest a short time later.
A similar incident involving Mete occurred at the Motel 6 in Enfield, which police said they are investigating.
Alex Karipalli works as a clerk at the Motel 6 where he believes that he saw Mete.
"Somebody came in impersonating a police officer," said Karipalli and officers were at the motel investigating "for sometime."
Police said Mete tried to same con on a Hartford escort the day earlier, however police said it did not work. Mete had trouble working the cuffs and the victim didn't believe he was an officer.
Police say Mete ended up just getting away with her identification and Social Security number.
Police said that incident could be part of a multi-million loan scheme that the Federal Bureau of Investigation was working on. Last week, federal agents told Mete he's facing federal prison time for stealing escorts' identities.

Mete appeared in Manchester Superior Court on Tuesday. Following his court appearance, Mete was given a $500,000 bond.
If Mete is released, he will interviewed by federal agents. Police said they are looking for other possible victims of Mete.

Anyone who has additional information is asked to call Manchester police at 860-645-5510.
Eyewitness News visited Mete's home, where he lived with his wife, on Concord Drive on Wednesday, but no one answered the door.

Mete's neighbors said they were shocked to hear the man who lives nearby was charged with sexual assault, unlawful restraint and impersonating a police officer.
"We live in a nice community," one neighbor said. "We're all shocked."
Copyright 2013 WFSB (Meredith Corporation). All rights reserved.