House being raised gets knocked over
Posted:
Updated:
By Joseph Wenzel IV, News Editor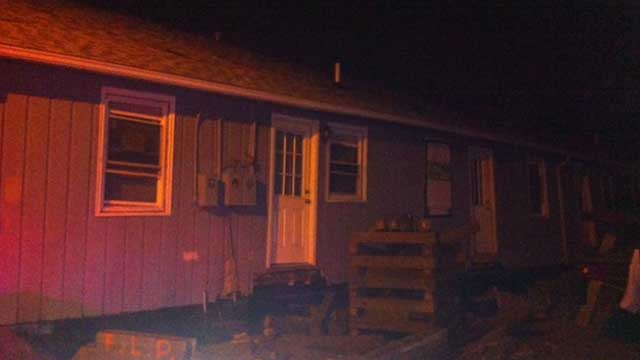 MILFORD, CT (WFSB) -
Crews were raising a home along the Connecticut shoreline late Monday afternoon when it came crashing down off its stilts with people underneath it.
A home at 106 Merwin Ave. in Milford was jacked up in the air about 9 feet high just before 5 p.m. when it came crashing down.

"It made some noise when it came down," Rich Sutherland of Milford said.

Seven people were underneath the home while it was being raised, fire officials said. All were able to get themselves out from underneath the home.

One person suffered a minor laceration, but the others were not seriously injured.
The home was damaged by Superstorm Sandy and was being raised to prevent further damage from storms. The construction on the home started weeks ago, neighbors told Eyewitness News.

"We were just watching TV and the house shook," said Chris Flaherty, who lives across the street.
Occupational Safety and Health Administration is now looking into what caused the house to come down.
Copyright 2013 WFSB (Meredith Corporation). All rights reserved.