Typhoon Haiyan Recovery: How you can help
Posted:
Updated: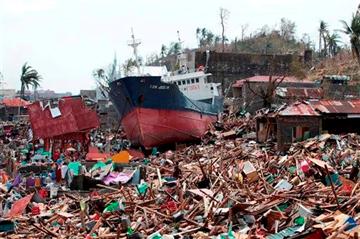 The death toll from Typhoon Haiyan stands at more than 900, but authorities fear it could climb to 10,000 or more.
At least 9.7 million people in 41 Philippine provinces were affected by the disaster, with tens of thousands of houses wiped away, decomposing bodies under twisted rubble, and survivors pleading for food, water and medicine.
Below is a list of some of the organizations that will be assisting in the recovery effort, with links to their sites to explore how they will be assisting, as well as opportunities for you to assist.
Please note this is not an exhaustive list, and CBS News does not explicitly endorse any of the aid organizations listed below. This list is merely provided as a reference point for those considering donating to relief efforts.
The International Rescue Committee (IRC) responds to the world's worst humanitarian crises and helps people to survive and rebuild their lives. They are sending teams to assist in the Philippines.
Their website is here.
Doctors Without Borders works in nearly 70 countries providing medical aid to those most in need regardless of their race, religion, or political affiliation, and are always involved in disaster situations with crucial medical care.
Their website is here.
The International Committee of the Red Cross, established in 1863, works worldwide to provide humanitarian help for people affected by conflict and armed violence and to promote the laws that protect victims of war. It also provides assistance during natural disasters, and the Philippines Red Cross has already sprung into action to assist families in reconnecting.
Their website is here.
The International Medical Corps' Emergency Response Fund is a global, humanitarian, nonprofit organization dedicated to saving lives and relieving suffering through healthcare training and relief and development programs. They are gathering teams to send to the Philippines.
Their website is here.
Save The Children supports children and families around the world affected by disaster. They are currently preparing to assist in the Philippines.
Their website is here.
The United Nations' Childrens' Fund (UNICEF) is currently rushing relief supplies to the region, and says up to 4 million children could be affected by the disaster.
Their website is here.
Mercy Corps is deploying some of their most seasoned emergency responders and will be working with partners on the ground to meet the urgent humanitarian needs of survivors. In the wake of one of the strongest storms in recorded history, families desperately need food, water, shelter and other basic supplies.
Their website is here.
The mGive Foundation is collecting donations from U.S. wireless subscribers, who can text AID to 80108 to give a $10 donation to the organization's Philippines Typhoon Disaster Relief Fund. Charges will appear on the user's wireless bill or will be deducted from a prepaid balance. Text STOP to 80108 to stop or HELP for assistance.
Learn more about their donation system here.
Finally, before you donate either your time or money, please be aware that there are always scammers looking to profit on disasters. If you find an organization you are thinking of giving money to, check their credentials at the Charity Navigator (http://www.charitynavigator.org/), which evaluates the financial health and efficiency of more than 5,500 organizations.
Rep. David Schweikert, R-AZ, has announced a supply drive Nov. 18 through Nov. 22 to support aid efforts. People are asked to provide donations of bottled water (individual or gallons), water purification tablets, and personal hygiene items. The items can be dropped off at the District Office at 10603 N. Hayden Rd., Suite 108, in Scottsdale. Donations are due by Nov. 22 at 4 p.m.
Copyright 2013 CBS News. All rights reserved. The Associated Press contributed to this report.