Veterans Day ceremonies being held across Connecticut
Posted:
Updated: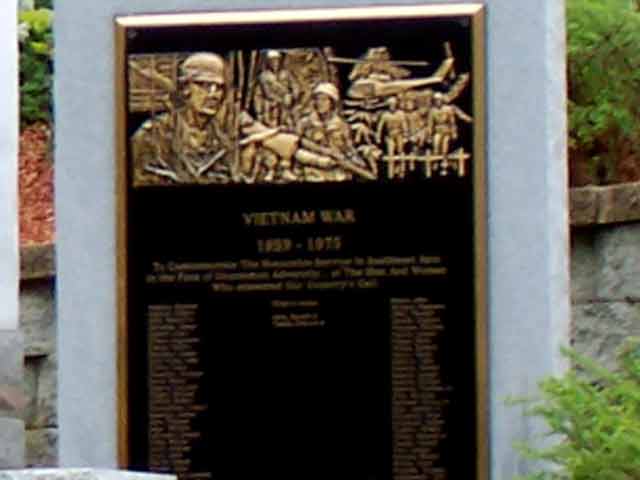 HARTFORD, CT (WFSB) -
Several ceremonies will be held throughout the day as Connecticut marks Veterans Day and honors its veterans and active military members.
Gov. Dannel Malloy will also sign into law two bills passed to help improve services offered for veterans. Those bills will offer honorary diplomas to Vietnam Era veterans who left high school to join the armed forces and allow municipalities to increase the property tax exemption for disabled veterans.
In addition to the bill-signing, Malloy will join military officials, local and state leaders for a wreath-laying ceremony at the Connecticut State Veterans Cemetery in Middletown Monday afternoon.
A full list of ceremonies is below:
Bridgeport: Flag raising at 9 a.m. at Veterans Memorial Park on upper Park Avenue. At 11 a.m. the Veterans Day ceremony will be held at Col. Mucci Memorial Green at McLevy Hall at the corner of Broad and State streets.

Cheshire: Veterans Day Breakfast: 10 a.m., 525 South Main St.
Cheshire: High School Veterans Day Assembly 11:15 a.m., 525 South Main St.
Darien: Veterans Day Ceremony 11 a.m., 2 Renshaw Rd.
Meriden: American Legion Veterans Day Ceremony 10 a.m., 835 Hanover Road.
Middletown: Veterans Day Wreath Laying 2 p.m., 317 Bow Lane
New Britain: Veterans Day Ceremony at National Iwo Jima Memorial 12:15 p.m., Ella Grasso Boulevard between Barbour and Fenn roads
New Britain: CCSU Veterans Day Ceremony 3 p.m., 1615 Stanley St. Alumni Hall Student Center
New Haven: Veterans Day Ceremony 11 a.m., 311 Temple St.
Norwalk: Norwalk Community College Veterans Day Ceremony 1 p.m., 188 Richards Ave.
Waterbury: Veterans Day Ceremony 11 a.m., 235 Grand St.
Waterbury: Gold Star Mothers Luncheon 12:30 p.m., 283 W. Main St.
West Haven: Veterans Day tribute 10:45 a.m., Bradley Point Park
Wethersfield: Veterans Day Ceremony 10:45 a.m., 505 Silas Deane Highway
Copyright 2013 WFSB (Meredith Corporation). All rights reserved.