Arizona Coaches select weekly player awards
Posted:
Updated: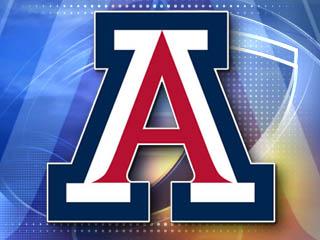 © cbs 5
PHOENIX (CBS5) -
Each week, Arizona football head coach Rich Rodriguez and his staff select Player of the Week honorees based on performance leading up to and including the game each week. The Wildcats fell to No. 16 UCLA, 31-26, on Saturday. UA sits at 6-3 overall and 3-3 in Pac-12 Conference play.
Offense: None
Defense: None
Special Teams: Drew Riggleman, Sophomore, Punter
For the second-straight week, sophomore punter Drew Riggleman has been named Special Teams Player of the Week by the Arizona coaching staff. Against UCLA, he punted five times for a total of 259 yards while averaging 51.8 yards per kick. His mark of 51.8 yards per punt is his best single-game average of the season. He kicked a season- and career-long punt of 58 yards while downing two kicks inside the 20-yard line.
On the season, Riggleman has kicked 43 punts for a total of 1,726 yards with an average of 40.1 yards per kick. He's downed 15 punts inside the 20-yard line and had nine kicks of 50 yards or better.
***
Sophomore offensive lineman Faitele Faafoi was named Student of the Week. From the scout team, freshman quarterback Adam Friederichsen on offense, senior cornerback Shane Wilson on defense and freshman receiver Aaron Lacombe on special teams were honored for their efforts during the UCLA game preparations.
The Wildcats return to action Sat., Nov. 16, against Washington State at 12 p.m. at Arizona Stadium. The game will air on Pac-12 Networks. The game will also air on Arizona IMG Sports Network, KCUB 1290 AM in Tucson and Fox Sports 910 AM in Phoenix.
Tickets for the Washington State on Nov. 16 and Oregon on Nov. 23 are available and can be purchased by visiting the McKale Center Ticket Office, calling 520-621-CATS or by visiting ArizonaWildcats.com/footballtickets.
For continued coverage of Arizona football, follow the team on Facebook at facebook.com/ArizonaFootball and on Twitter @ArizonaFBall.
Copyright 2013 CBS 5 (Meredith Corporation). All rights reserved.