Wildcat sanctuary worker killed in cougar attack
Posted:
Updated: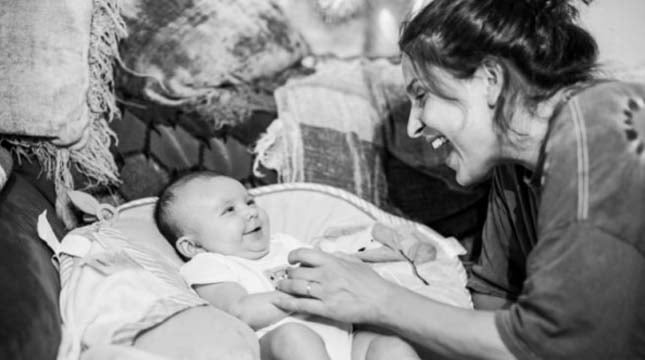 Renee Radziwon-Chapman and her daughter, Noa.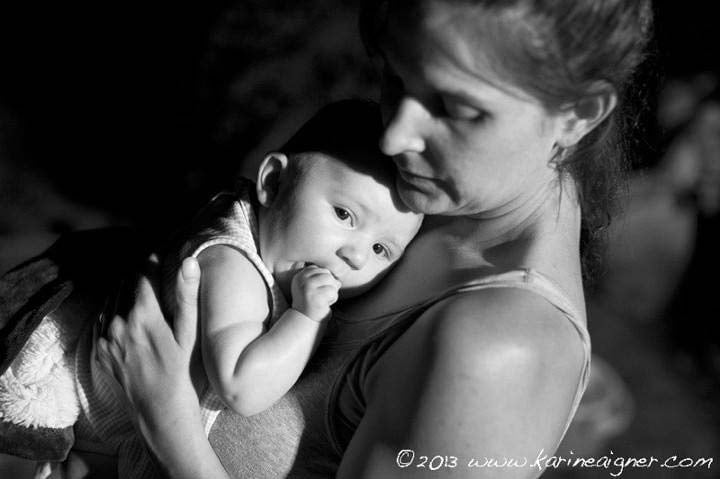 Radziwon-Chapman is survived by her husband, baby daughter, mother, father, sister and brother.
NEAR SHERWOOD, OR (KPTV) -
The family of a woman fatally attacked by a cougar at a no-kill animal sanctuary is being remembered as a devoted wife, mother and advocate for animals.

The Clackamas County Medical Examiner's Office identified the victim as Renee Radziwon-Chapman, 36, of Portland.
The office said Radziwon-Chapman died from injuries consistent with what would be from a wild animal attack.
According to Tualatin Valley Fire and Rescue, Radziwon-Chapman was in the WildCat Haven sanctuary when the cougar bit her, just before 7 p.m.
"Right now, our thoughts and prayers are with the family of our dear colleague and friend who we have so sadly lost," said the sanctuary's executive director, Cheryl Tuller, in a statement emailed to FOX 12. "We are devastated by this loss. Not only was this one of our most dedicated staff members, we thought of her as family. We send our most heartfelt prayers to those she has left behind."
While the attack is still under investigation, the sanctuary said it appears an important safety rule was violated when Radziwon-Chapman went into the cage by herself before locking the cats up.
A police report indicated that the sanctuary's co-founder Michael Tuller found Radziwon-Chapman's body just after 7 p.m. Saturday and pulled her from one cage to another enclosed cage.
Tuller then called 911, according to the report.
When investigators first arrived at the sanctuary Saturday night, they say they found Radziwon-Chapman behind a field-fence lying on her back. She wasn't moving, and there was reportedly a large amount of blood on the ground.
Investigators say they spotted one cougar walking freely inside of the main area at the sanctuary, and one larger cougar inside of a 15 foot by 15 foot cage.
The cougar walking around freely had blood on its nose, according to the police report.
When investigators asked Tuller what could have set the cougar off, he told them he noticed there was a hose in the cougar's cage. He said people who work at the sanctuary know not to bring hoses in the cages, according to the report.
"WildCat Haven has strict safety protocols to ensure the well-being of everyone working at the sanctuary and all the sanctuary's neighbors. The sanctuary's handbook specifies that 'two qualified staff members shall work together during the lockout of dangerous animals. Once the animals are locked out, one staff member can safely enter the enclosure to clean or make repairs. Two qualified staff members shall be available when releasing animals from lockout areas.'"
The WildCat Haven cat sanctuary is a secured facility where the animals are kept in fenced areas.
The Sheriff's Office spokesman added that there had been no reports previously of the animals getting loose from the facility, and there is no immediate threat to the people in the surrounding area.
Radziwon-Chapman is survived by her husband, Aaron Chapman, and a baby daughter, Noa Chapman, who will be 6 months old this month. A donation page has been set up for Noa at http://www.gofundme.com/57av7o.
Family members said Radziwon-Chapman was a "devoted wife, mother and advocate for animals" who "was taken so suddenly and tragically while doing the very thing that she cared so much about."
"Renee's time with us was much too brief, but her drive to help all animals made an impact that will stay with everyone she knew and many she didn't know. Renee's glowing smile will be missed by all," said a family statement. "Renee's spirit will continue to live on through her beautiful daughter Noa."
WildCat Haven's website says the facility is the lifetime home for more than 60 neglected, abandoned and abused captive-born wildcats.
Some of those cats include cougars, bobcats, tigers and Lynx.
The website says the facility is a nonprofit, no-kill, "last hope" sanctuary. It states that its mission is to provide a safe, natural lifetime home for captive-born wildcats in need. The website also said the organization is moving to a new 82-acre property in Scotts Mills. Neighbors told Fox 12 the property is on Hazelnut Ridge Road, about three miles outside of town. Construction on the enclosures is already underway.

"I try not to be anxious about it because I know there are wildcats roaming around all the time anyway but it does make you nervous," said Rebecca Williams, who lives in Scotts Mills. "I've got grand kids that live here and go to school here and there's lots of little kids and you worry about that if one (cat) got out."
WildCat Haven's website said they got approval from Marion County to operate.

WildCat Haven is not open to the public.
Copyright 2013 KPTV-KPDX Broadcasting Corporation. All rights reserved.
Wildcat sanctuary worker killed in cougar attack

More>>

Tim Harrison has been asked to review what went wrong at Wildcat Haven Sanctuary in Sherwood.

More >