Kelly leads No. 23 Arizona St rally to beat Utah
Posted:
Updated: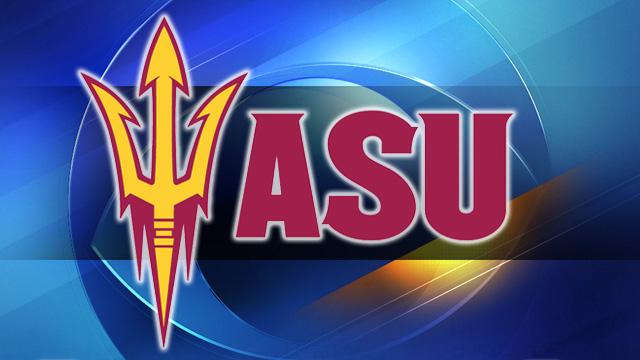 SALT LAKE CITY (AP) -
Taylor Kelly ran for a touchdown and threw for another in the fourth quarter and No. 23 Arizona State came from behind to beat Utah 20-19 on Saturday.
Sun Devils All-America defensive tackle Will Sutton sealed the victory with an interception at the 25.
Stifled by Utah's aggressive defense for the most of three quarters, Kelly helped keep the Sun Devils (7-2, 5-1 Pac-12) in the driver's seat for the Pac-12 South title.
Kelly finished 19-for-31 passing for 144 yards and Marion Grice rushed 20 times for 136 yards. Grice busted through the Utah line and rumbled 38 yards to set up Kelly's 14-yard touchdown pass to Richard Smith with 2:37 to play to make it 20-19. Utah's Trevor Reilly sacked Kelly on the 2-point conversion attempt.
Travis Wilson was 6-for-21 for Utah (4-5, 1-5 Pac-12) and threw interceptions that ended the Utes' last two drives.
Copyright 2013 Associated Press. All rights reserved