Morris brothers help Suns rally past Nuggets
Posted:
Updated: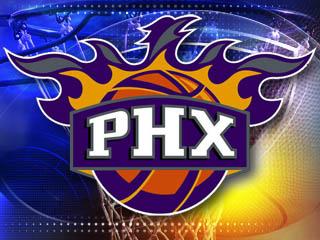 © CBS 5
PHOENIX (AP) -
Twin brothers Markieff and Marcus Morris made the big shots that helped the Phoenix Suns rally from an 11-point deficit late in the third quarter to beat the Denver Nuggets 114-103 Friday night.
Markieff Morris scored 14 of his career-high 28 points in the fourth period. Marcus Morris sank a jumper with 5:13 left that gave the Suns a 100-95 lead after a back-and-forth first part of the quarter.
Marcus Morris finished with 11 points and eight rebounds. Miles Plumlee added 18 points and 11 boards as the Suns improved to 4-2. Eric Bledsoe contributed 17 points and nine assists.
The Nuggets trailed by as many as 18 points shortly after halftime, but outscored the Suns 40-20 behind guard Ty Lawson's 21 points in the third quarter.
Lawson led Denver with 29 points and Jordan Hamilton added 19. The Nuggets dropped to 1-4.
Copyright 2013 CBS 5 (Meredith Corporation). All rights reserved.