EXCLUSIVE
Former corrections officer beaten by man accused of trying to kill grandpa
Posted:
Updated: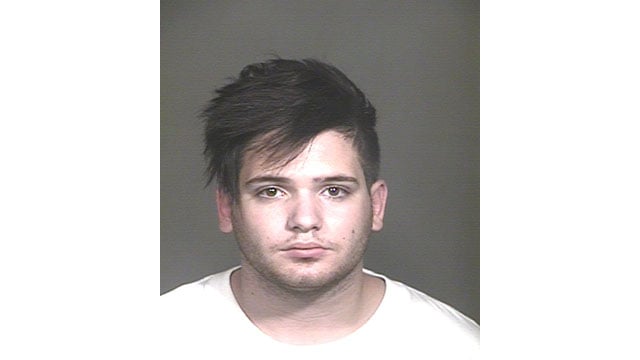 PHOENIX (CBS5) -
A former juvenile corrections officers knows the violent side of Devin Almejo all too well.
Almejo, 20, of Mesa, is accused of trying to hire an undercover officer to kill his grandfather.
The former Adobe Mountain juvenile facility corrections officer doesn't want us to reveal her identity, so we'll refer to her as "Sara."
Sara said she interacted with Almejo every day for several months – until one day he blind sided her with a brutal beating.
"He just gave off weird vibes all the time," Sara said about Almejo's general demeanor. "It was just, for lack of a better word, it was just a creepy experience."
According to court paperwork, Almejo was incarcerated because he was a sex offender – but, no other details are provided.
"He ran hot and cold," Sara said about Almejo's personality. "He really didn't interact with the other boys too much."
Sara said while his behavior was odd, she never expected Almejo to hurt her.
But, that's what he did on March 6, 2011 after Sara scolded him for not following directions.
"His affect (face) just completely changed," she said. "It went from Devin to almost demonic. "He was punching me, wailing on me. He threw me against the door."
It took two other officers to restrain Almejo, who also kicked Sara when she fell to the floor.
"He was trying to take me out," she said. "And, I could feel it with every hit he landed in my temple."
Sara suffered a concussion, bruises to her head and face and severe neck strain.
"I feel like he was trying to kill me," she said.
According to court paperwork, the recommended charges for the attack were three counts of aggravated assault.
But, Almejo struck a deal and pleaded guilty to one count of attempted aggravated assault.
He was sentenced to three years of supervised probation.
"(I) just couldn't believe that after being assaulted that severely, that he would just go free," said Sara, who has since changed careers.
Now that Almejo is behind bars again, accused of trying to hire a hitman to kill his grandfather, Sara hopes justice will be served this time.
"He needs to be locked up and he needs to get some serious (mental) help," she said. "This is ridiculous. How many people have to get hurt, or almost hurt, for him to actually get the help he needs?"
Almejo is being held in the Lower Buckeye Jail on one count of conspiracy to commit first degree murder and one count of attempted first degree murder.
Bail is set at $1 million.
CBS5 News has also learned that Scottsdale police arrested Almejo in October 2012 for sending threatening text messages to his stepfather.
He pleaded guilty to disorderly conduct in that case.
Copyright 2013 CBS 5 (KPHO Broadcasting Corporation). All rights reserved.