Suspects steal catalytic converters from parked cars
Posted:
Updated:
By Joseph Wenzel IV, News Editor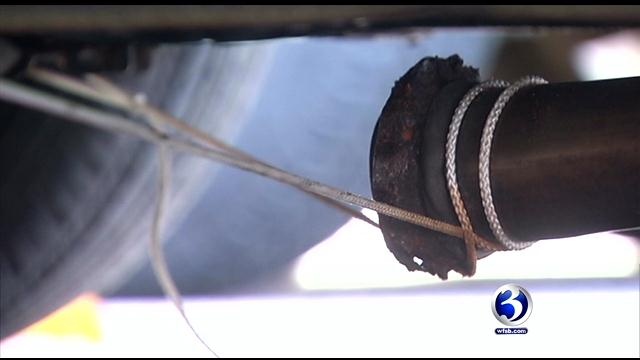 WATERBURY, CT (WFSB) -
Connecticut State Police are searching for the people who have been cutting catalytic converters out of cars while they are parked at park and rides throughout the state.
"It gives me a lot of headache of course, I have to fix it now," said Oleg Petrenko, whose catalytic converters were stolen from his car.
Police said someone cut it right off the car while it was parked at the park and ride on Route 8, just south of Waterbury. Petrenko said he was shocked someone stole something from such an old car parked near such a busy street.
Investigators said they believe that the suspect stole the catalytic converter in about a minute.
"Really, I guess they can do it. They are professionals," Petrenko said.
The car burglaries have happened in the areas of Middlebury, Waterbury and Cheshire.
Police said they believe the suspects are watching the car owners to see if they look like they'll be leaving the car at the park and ride all day. State police are using undercover troopers to watch the park and rides.
The converters have platinum and rhodium inside so that's why they are worth money.
Mechanics said it's fairly easy to cut out the precious metal inside of the converters and sell it as scrap metal. Many carmakers have moved the converters closer to the engine to prevent suspects from stealing them.
Petrenko said the converters could cost about a few hundred dollars.
"It's a pretty nice and safe place," Petrenko said about the park and ride on Route 8. "I was surprised that somebody was brave or had enough guts to do it."
Copyright 2013 WFSB (Meredith Corporation). All rights reserved.