AZ Filipino community worries about loved ones impacted by typhoon
Posted:
Updated: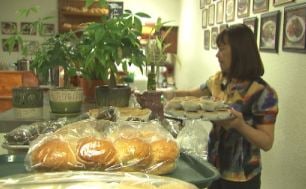 PHOENIX (CBS5) -
One of the most powerful storms ever recorded is slamming the Philippines. "Super typhoon Haiyan" is one of the most powerful storms in modern times and could down in the record books as the strongest storm to make landfall.
It made landfall early Thursday. At its peak, it sustained winds of 195 miles an hour, but some gusts measured 235 miles an hour. Thousands of people have been evacuated, and here in the valley, many people are worried about their loved ones overseas.
Their eyes are glued to news reports of this typhoon, all the while trying to maintain communication with their loved ones knowing that power could go out at anytime.
We spoke with the owner of Casa Filipina Bakeshop and Restaurant in Phoenix, Teresita Pantanilla Menendez. She has family in the central part of the Philippines, which is not the area hardest hit yet. But she said they typically see flooding waters with these typhoons, and the last storm wreaked havoc, but was less severe than what is now expected.
She said when she first heard word that the storm was coming,she called to make sure her family was preparing.
"I was scared and concerned about what's going on, especially if you have family in the Philippines, it's just devastating when you hear that," Menendez said.
She said she's been checking in with them, and that the last time a storm like this hit, the only way she could communicate with her family was through Facebook.
Copyright 2013 CBS 5 (KPHO Broadcasting Corporation). All rights reserved.