Route 44 in Coventry closed after crash
Posted:
Updated:
By Joseph Wenzel IV, News Editor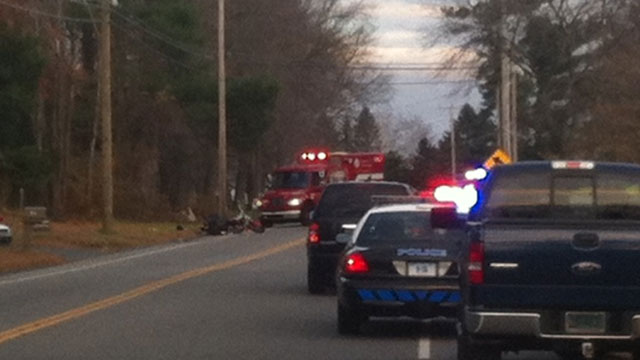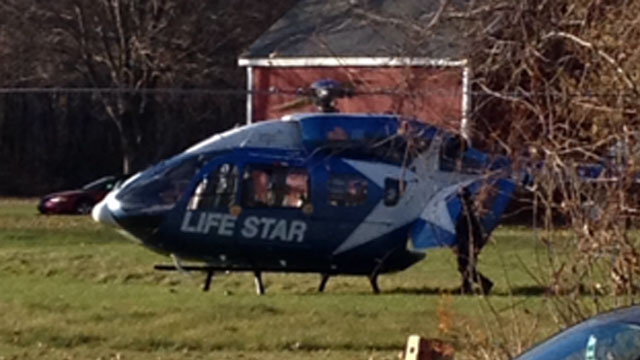 COVENTRY, CT (WFSB) -
Route 44 in Coventry is shut down near the Bolton town line after a two-car crash Wednesday afternoon.
A motorcycle was headed out of Coventry on Route 44, Boston Turnpike, when it collided with a pickup truck around 3:30 p.m., police said.

The unidentified motorcyclist was tossed from the bike, police said. The motorcyclist was taken to an area hospital by the Life Star medical helicopter, police said. The condition of the victim is unknown at this time.
The driver of the pickup truck was taken to Rockville Hospital by ambulance where the patient's condition is unknown.

Route 44 is closed between Cedar Swamp Road and Brewestet Street. Traffic traveling eastbound is being rerouted onto Cedar Swamp Road while traffic moving westbound is being routed to Brewster Street.

It is unclear how long the road will be closed.
Witnesses told Eyewitness News this area is known to get hectic during rush hour, but they've never seen a crash this bad.
"It was a complete mess. There was a car involved, a Jeep, the whole back right rear fender was dented in," said witness Mark Bolysewicz. "The motorcycle was on the ground, there were a few pieces in the area, but it wasn't pretty."

Metro Accident Team is investigating the crash.

Copyright 2013 WFSB (Meredith Corporation). All rights reserved