Arizona Coaches select weekly awards
Posted:
Updated: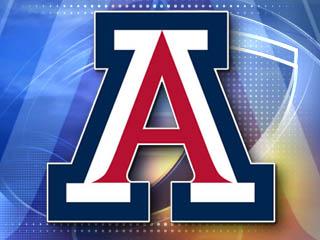 © cbs 5
PHOENIX (CBS5) -
Each week, Arizona football head coach Rich Rodriguez and his staff select Player of the Week honorees based on performance leading up to and including the game each week. The Wildcats were victorious at Cal on Saturday, defeating the Bears, 33-28.
With a win in Berkeley, Arizona advanced to 6-2 overall and 3-2 in Pac-12 play. The Cats are bowl eligible for the second-straight season and five of the last six seasons.
Offense: Samajie Grant, Freshman, Receiver
In Arizona's win at California, Samajie Grant hauled in nine receptions for 78 yards with a long of 17. His receptions and total yardage are season highs. The true freshman caught receptions on two of Arizona's five scoring drives. He also accumulated 94 all-purpose yards, a season high, with his one kickoff return for 16 yards.
On the season, Grant has started five games and played in eight as part of Arizona's receiving corp. He's collected 33 catches for 255 yards while averaging 7.7 yards per catch. He's scored one touchdown with a long catch of 25 yards while averaging 31.9 yards per game. He's also returned five kickoffs for 95 total yards for an average of 19 yards per return.
Defense: None
Special Teams: Drew Riggleman, Sophomore, Punter
In Arizona's win at California, Drew Riggleman had eight punts for a total of 331 yards with an average of 41.4 yards per kick. His number of kicks and yardage were single-game career highs. He collected one touchback and landed four kicks inside the 20, also a season best. His long of 56 was the second-best boot of his career. Cal had negative yardage in attempt to return Riggleman's kicks, totaling five returns for one yard and a long of five.
On the season, Riggleman has 38 punts for 1,467 yards with an average of 38.6 yards per kick. He has six kicks of 50 yards or more and 13 inside the 20-yard line.
***
Freshman receiver Nate Phillips was named Hard Edge Player of the Week. Junior defensive lineman Reggie Gilbert was named Student of the Week. Sophomore offensive lineman Faitele Faafoi earned the Teammate Award.
From the scout team, freshman running back Zach Green on offense, freshman safety Carter Hehr on defense and freshman safety Brogan Kemmerly on special teams were honored for their efforts during the California game preparations.
The Cats will head back to Tucson for Homecoming weekend where they'll face UCLA on Nov. 9. Kickoff is scheduled for 8 p.m. MST and will be televised on ESPN.
Tickets for the 2013 football season are available and can be purchased by visiting the McKale Center Ticket Office, calling 520-621-CATS or by visiting ArizonaWildcats.com/footballtickets.
For continued coverage of Arizona football, follow the team on Facebook at facebook.com/ArizonaFootball and on Twitter @ArizonaFBall.
Copyright 2013 CBS 5 (Meredith Corporation). All rights reserved.