FIRST ON 5
Suspected LA shooter attended school with AZ ties
Posted:
Updated: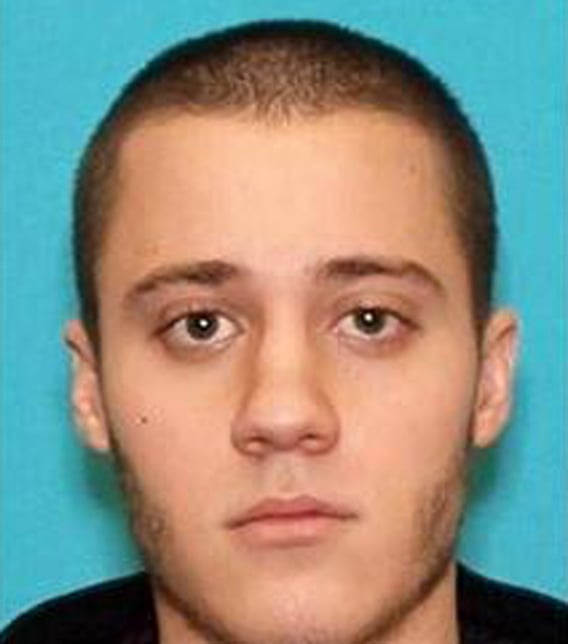 This photo provided by the FBI shows Paul Ciancia, 23. (Source: AP Photo/FBI)
SCOTTSDALE, AZ (CBS5/AP) -
The suspect charged in the deadly shooting at Los Angeles International Airport graduated from a Florida school that has ties to the Valley.
Paul Ciancia, 23, graduated from Motorcycle Mechanics Institute in Orlando, FL, in 2011. It is an arm of Universal Technical Institute Inc., headquartered in Scottsdale.
The company issued the following statement Sunday:
"The staff members at Universal Technical Institute, Motorcycle Mechanics Institute, Marine Mechanics Institute and NASCAR Technical Institute wish to express their deepest condolences for the victims of the shooting at LAX on Friday, Nov. 1, 2013.
"The organization can also confirm the following:
"On 12/14/2009, Paul Ciancia started the motorcycle technology program at the Motorcycle Mechanics Institute (MMI) in Orlando Florida. He graduated on 12/9/2011."
Ciancia is an unemployed motorcycle mechanic who recently moved to Los Angeles from the small, blue-collar town of Pennsville, NJ.
He was under 24-hour armed guard at the hospital Sunday after being shot four times, the official said. He was sedated for medical reasons, the official said, adding that one gunshot to the mouth blew a molar out of his jaw.
Ciancia is facing charges of murder of a federal officer and committing violence at an international airport. The charges could qualify him for the death penalty.
It was not immediately clear when he would make a first court appearance given his medical condition.
In court documents and interviews, authorities spelled out a chilling chain of events, saying Ciancia walked into the airport, pulled a .223-caliber assault rifle from his duffel bag and fired repeatedly at 39-year-old TSA officer Gerardo I. Hernandez. He turned back to see Hernandez move and returned to finish him off, according to surveillance video reviewed by investigators.
He then fired on two other uniformed TSA employees and an airline passenger, who all were wounded, as he moved methodically through the security checkpoint before airport police shot him as panicked travelers hid in stores and restaurants.
It wasn't clear why Ciancia targeted TSA officers, but what he left behind indicated he was willing to kill any of them that crossed his path, authorities revealed.
Copyright 2013 CBS 5 (KPHO Broadcasting Corporation). All rights reserved. The Associated Press contributed to this report.