Delay in Affordable Care Act could lead to higher premiums
Posted:
Updated: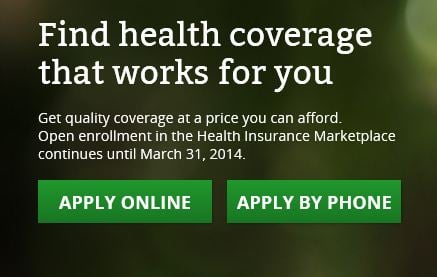 PHOENIX (CBS5) -
It's one of the keys to the Affordable Care Act.
The individual mandate that requires everyone to sign up for health insurance by March 31.
All the problems with the website www.Healthcare.gov have led to more calls for the Affordable Care Act to be delayed.
However, any delay in the individual mandate could send everyone's health insurance premiums skyrocketing, according to an organization that represents the nation's leading health insurance companies.
Robert Zirkelbach, with America's Health Insurance Plans, told CBS5 that if Congress delays the day individuals are required to purchase insurance, premiums will likely go up.
"If the individual mandate was delayed, or open enrollment period extended, then the premiums that health plans already filed would have to be changed to account for the fewer, younger and healthier people signing up for coverage," Zirkelbach said.
According to the Congressional Budget Office, if the individual mandate to purchase health insurance did not exist, premiums would be 15 to 20 percent higher.
But Valley realtor Terry Pilon is not buying it.
He said that insurance companies have likely already accounted for possible lower enrollments.
"There's no way," said Pilon. "They would have anticipated an increase of 20-percent more participants. If all of a sudden that's not going to happen as expected, so now we hope to drive everybody's rates up? It doesn't make sense."
Copyright 2013 CBS 5 (KPHO Broadcasting Corporation). All rights reserved.