UPDATE
Police ID burglary suspects in Phoenix chase
Posted:
Updated: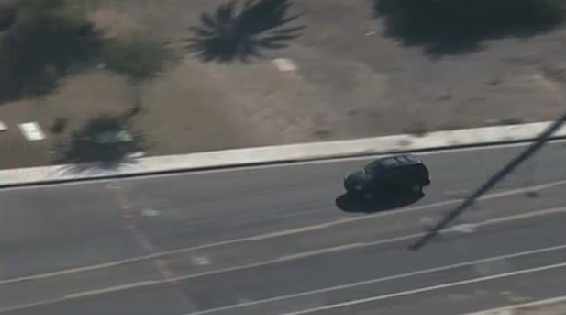 © CBS 5 News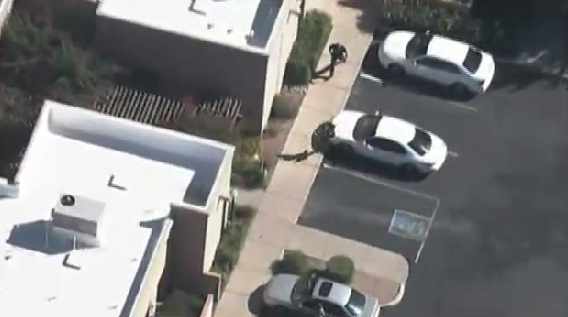 Aerial of police chasing after woman suspect just before her arrest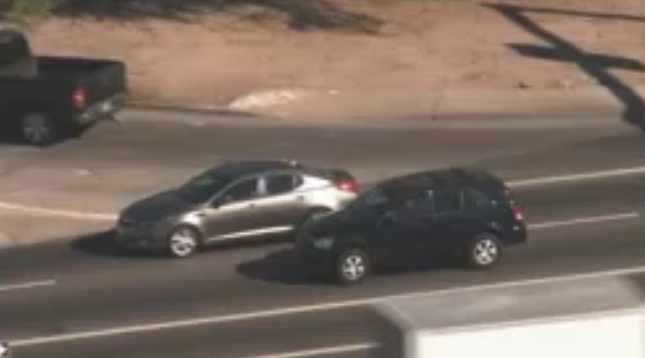 © CBS 5 News
PHOENIX (CBS5) -
Police have identified the woman facing a dozen charges after leading police on a dangerous chase all over the Valley that lasted more than 1 1/2 hours.
Phoenix police got a call of a suspicious person at 15600 N. 54th Place on Wednesday morning. When officers arrived, a man, later identified as Dustin Hopkins, was looking in vehicle in the area. When police tried to detain him, he jumped a fence, took off running and jumped in a vehicle driven by 26-year-old Kendra Leigh McMillion.
Police ran the license plate and found it was reported stolen out of Tempe during a burglary.
Another stolen vehicle was left behind, according to police.
The officers tried to stop the vehicle and police officers in a helicopter above were able to find the vehicle and follow it to Tempe and back to Phoenix.
The driver ran several red lights and stop signs during the chase that began about 9 a.m.
The vehicle started to pick up speed when the suspects spotted undercover officers on their tail. In the 4800 block of E. Indian School Road, the man in the vehicle pointed a gun at officers.
At 16th Street and Camelback Road, the suspects ran a red light, sending a sedan into a minivan.
McMillion fled the scene and made her way to 660 W. Camelback Rd. where she pulled into the parking lot and almost ran over the owner of a business, the police report stated.
The SUV hardly slowed down and then caused a second collision at Seventh Avenue and Missouri. A passenger in the Lexus she hit had multiple spinal fractures and internal injuries from the crash, according to the police report.
After colliding with the Lexus, McMillion hit a palm tree at 6520 N. Seventh Ave.
Both of the suspects got out and ran, but didn't get far before they were caught by police.
McMillion was the first to be taken down. Hopkins tried to hide in a nearby business complex but several officers tackled him in the parking lot.
In the stolen getaway vehicle, police found items taken during a Tempe burglary. Authorities also found three stolen handguns.
McMillion was released from the hospital Thursday afternoon. She was booked on five counts of endangerment, one count of aggravated assault, unlawful flight, leaving the seen of a an injury crash, leaving the scene of a crash, resisting arrest, theft and suspended license.
Hopkins is a prohibited possessor, according to Phoenix police. He is still in the hospital. Once released, he's expected to be booked on possession of dangerous drugs, possession of marijuana, misconduct involving weapons, two counts of aggravated assault and unlawful use of transportation.
Police said there may be additional charges as the investigation continues.
Copyright 2013 CBS 5 (KPHO Broadcasting Corporation). All rights reserved.
UPDATE

Police ID burglary suspects in Phoenix chase

More>>

SLIDESHOW: Butler's home


More >