UPDATE
Phoenix man gets prison for trying to grab girl
Posted:
Updated: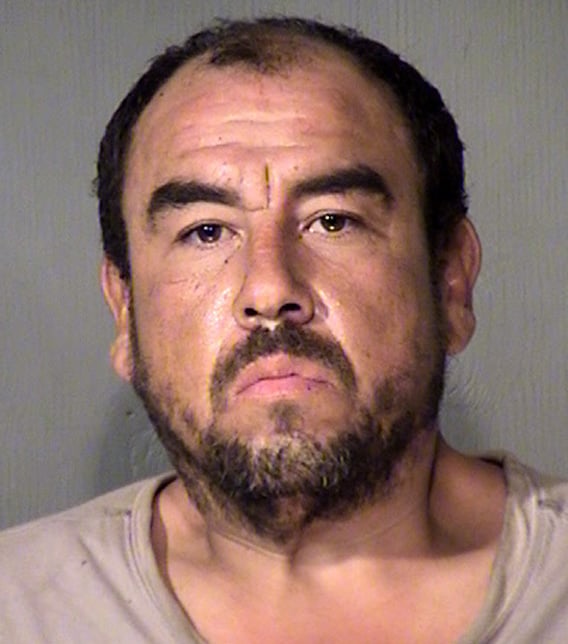 Tommy Andrade (Source: Maricopa County Sheriff's Office)
PHOENIX (CBS5) -
A 38-year-old man accused of trying to grab a teenage girl at a Phoenix bus stop for sex and chasing after her with a baseball bat has been sentenced to five years in prison.
Tommy Andrade also was sentenced Tuesday to lifetime probation, Maricopa County prosecutors said.
Andrade pleaded no contest to luring a minor for sexual exploitation, attempt to commit aggravated assault and disorderly conduct.
The victim told police she was walking home on South 19th Avenue near Roeser Road on Oct. 25, 2013 when she saw a man, later identified as Andrade, sitting at a bus stop wearing a blue jumpsuit and carrying a baseball bat.
The girl said as she passed the suspect, he tried to grab her but she was able to slap his hand away, a court document stated.
The victim said Andrade stood up and grabbed her leg. As he did, she said she was able to break free. The suspect, still armed with the bat, chased after her, officers said.
At some point, the girl was able to flag down a motorist, who picked her up. The motorist, who saw the chase, was later able to confirm the details the girl had described to police.
Officers said they had dealt with Andrade before and believed he was the one described in the incident, according to a probable cause statement.
Officers said they tracked him down and surrounded his home.
The girl was able to identify Andrade as the suspect who had assaulted her during a photographic lineup.
As plainclothes officers were conducting surveillance at the man's home, they saw Andrade leave the house. After a brief foot chase, they caught him and placed him under arrest.
Police said Andrade admitted to contacting the girl at the bus stop for the purpose of having sex.
Officers authorized a search warrant and found the baseball bat and blue jumpsuit at his home.
Copyright 2014 CBS 5 (KPHO Broadcasting Corporation). All rights reserved.