Wildcats' B.J. Denker honored by the Pac-12
Posted:
Updated: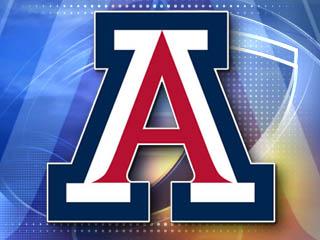 © cbs 5
PHOENIX (CBS5) -
University of Arizona senior quarterback B.J. Denker is the Pac-12 Offensive Player of the Week, it was announced by the conference office on Monday. He is Arizona's fourth conference weekly award winner this season.
A career day for Denker resulted in one of the most prolific offensive games in school history as Arizona spoiled Colorado's homecoming with a 44-20 victory in Boulder, Saturday night. Denker collected 457 total offense yards (sixth-most in school single-game history) and established a new school record for quarterbacks with 192 rushing yards on 15 carries (12.8 ypc). His rushing total was the fourth-highest this season for an FBS quarterback. The senior was equally as dangerous in the passing game as he completed 21-of-32 passes for 265 yards with a touchdown and an interception (only third in 196 attempts this season). He accounted for eight plays that gained 20 or more yards, including six pass completions (44, 43, 29, 25, 24 and 22 yards) and two rushes (46 and 54 yards).
Denker was at his best in the middle part of the game when it was a back-and-forth battle. After the Wildcats fell behind 13-10 with 5:12 left in the second quarter, Denker went on to complete 4-of-5 passes for 95 yards to end the half and lead Arizona to a pair of touchdown drives. His 44-yard touchdown toss to Nate Phillips with 0:50 remaining in the half gave the Wildcats a 24-13 halftime edge. In the third quarter, Colorado fought back to within a touchdown (27-20), but Denker again proved to be the difference. On UA's next possession, Denker connected with Terrence Miller for a 43-yard gain to convert a 4th-and-2 at the CU 44-yard line to set up a touchdown. Behind Denker's 148 second-half rushing yards, the Wildcats outscored the Buffaloes, 20-7, in the second half.
Denker's 457 yards of offense paced the Wildcats to 670 total yards in the game, which ranks third-most in program history. It was also the most yards gained for the school in a road game and any Pac-10/12 contest. Arizona finished the game with 405 rushing yards on 50 attempts, its most rushing yards in a game since last November 12 against Colorado.
Next on the docket for the Wildcats is a trip to Berkeley on Nov. 2 to take on California for a 12:30 p.m. MST kickoff. The game will be televised by Pac-12 Networks with Glenn Parker, Ted Robinson and Drea Avent on the broadcast crew. The game will also air on Arizona IMG Sports Network, KCUB 1290 AM in Tucson and Fox Sports 910 AM in Phoenix.
Tickets for the 2013 football season including in the north end zone and club level of the Lowell-Stevens Football Facility, are available and can be purchased by visiting the McKale Center Ticket Office, calling 520-621-CATS or by visiting ArizonaWildcats.com/footballtickets. Fans can also make appointments via the McKale Center Ticket Office to tour the seating areas during normal business hours.
For continued coverage of Arizona football, follow the team on Facebook at facebook.com/ArizonaFootball and on Twitter @ArizonaFBall.
Copyright 2013 CBS 5 (Meredith Corporation). All rights reserved.