Phoenix Suns and GCU to host "Find Your Purpose" essay contest
Posted:
Updated: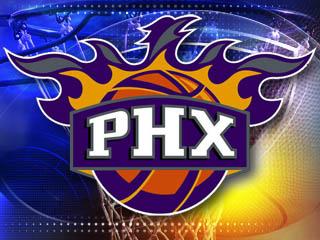 © cbs 5
PHOENIX (CBS5) -
The Phoenix Suns and Grand Canyon University (GCU) invite Valley high school seniors to participate in this year's "Find Your Purpose" Essay Contest, beginning today (October 28) through December 20.
High school seniors can participate by submitting a 1,000 – 1,500 word essay that answers the question, "What does 'Find Your Purpose' mean to you as a prospective college student and how will this scholarship help you 'Find Your Purpose' if you are selected?" Students can log on to Suns.com/GCU for additional information and to submit their essay.
One lucky winner will be chosen to receive a $10,000 tuition credit to Grand Canyon University, and the top 30 finalists will receive a pair of tickets to the Suns-Bobcats game on February 1, 2014.
The winner will be revealed at the GCU men's basketball game on January 23, and a member of the Phoenix Suns 2013-14 team will present the award.
The Phoenix Suns will host the Portland Trail Blazers on Wednesday, October 30 in the team's home opener at US Airways Center. Tip-off is set for 7 p.m. Like the Suns on the court, good seats are going fast! Make sure to get yours today at Suns.com, before they're gone.
Copyright 2013 CBS 5 (Meredith Corporation). All rights reserved.