ONLY ON CBS 5
Customer getting sued by Johnson Utilities speaks out
Posted:
Updated: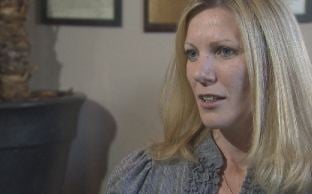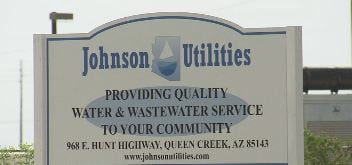 SAN TAN VALLEY, AZ (CBS5) -
Valley residents said they've been flooded with problems from their water company. Customers complaints have poured in to the CBS 5 News "Action Button," but now one frustrated customer said the company is suing her.
Back in June, San Tan Valley resident Emily Hughes talked to us about the issues she said she was having with her water.
"I have yellow water coming out of my sink and that's when I flipped out," Hughes said in June.
Since then, the mother of five has been slapped with a defamation of character lawsuit by the company that provides that water, Johnson Utilities.
"I'm not going to lie, it's a little stressful," Hughes said Friday. "I wish it weren't me, but I wouldn't wish it on anyone else, either."
Johnson Utilities is claiming Hughes' statements are untrue and hurt their reputation. They're seeking more than $100,000 in damages.
"I want confidence in my utility company," Hughes said, "I don't feel like I have that. I would like to have that trust again."
"She didn't wake up one morning and have a vendetta with Johnson Utilities," said Marc Victor, Hughes' attorney. He said he's suggesting an out-of-court agreement where they split the cost for a third party to inspect the water every now and again.
"Like any other business, it's in their interest to make their customers happy and that's what I've said to opposing counsel," Victor said. He said if they have to go to a jury trial they will. Hughes said the community has started a legal defense fund for her to show their support.
"I want to make sure when I go to drink my water that I feel that it's safe," Hughes said.
CBS 5 News reached out to Johnson Utilities today for comment, but we have not yet heard back.
Copyright 2013 CBS 5 (KPHO Broadcasting Corporation). All rights reserved.