Arizona tops USC 3-2
Posted:
Updated: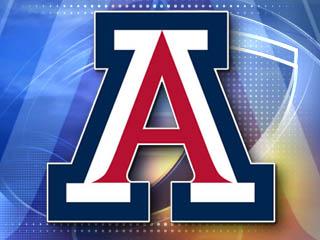 © cbs 5
PHOENIX (CBS5) -
Arizona women's soccer topped USC, 3-2, Friday night thanks to a game-winning overtime goal by Jazmin Ponce.
Sophomore Kaitlyn Lopez recorded the first goal for Arizona, now 7-5-3, in the 75th minute to put the Wildcats up 1-0. Teammate Ponce recorded the second goal for Arizona two minutes later off a penalty kick to add to her nine goal total on the season. Ponce later scored the game-winning goal five minutes in to the first overtime period off a free kick in front of the Trojan goal.
USC (6-7-2) sophomore Marlee Carrillo scored both goals for the Trojans in the remaining eight minutes of the match to send the game into overtime. USC outshot the Wildcats, 23-10, with Alex Quincy leading the team with four. Trojan goalkeeper recorded four saves of the 10 shots she faced.
"I am really excited for our team," head coach Tony Amato said. "We were presented a great opportunity to play a quality team in the Coliseum and really took advantage of it. We showed great mental toughness after USC cancelled our lead in the final 10 minutes and continued to work. Our players found a way to win the match and that will be important for us going forward."
In the Arizona net, goalkeeper Gabby Kaufman recorded five saves of the 23 shots she faced for the Wildcats.
Copyright 2013 CBS 5 (Meredith Corporation). All rights reserved.