Cats collect Phil Steele midseason nods
Posted:
Updated: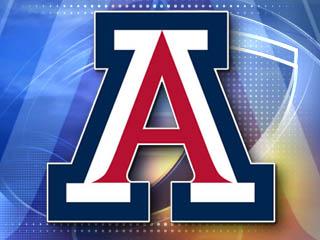 © cbs 5
University of Arizona juniors Tra'Mayne Bondurant and Ka'Deem Carey collected Phil Steele Midseason All-American and All-Pac-12 honors, it was announced on Thursday.
Carey was named third-team All-American and second-team all-conference at the running back position. On the season, he has 94 carries for 569 yards, averaging 6.1 yards per carry and 142.2 yards per game. His yards per game rank No. 2 in the Pac-12 and No. 4 nationally. He also has 12 receptions for 118 yards, including 29.5 yards per game, with 687 all-purpose yards and 171.8 all-purpose yards per game.
Bondurant was named second-team all-conference at the defensive back position. On the season, he has 29 total tackles, including 3.0 tackles for a loss of 13 yards, and three interceptions for 79 return yards. His three picks rank No. 1 in the Pac-12 and No. 15 nationally and his two returned touchdowns are No. 1 in the Pac-12 and nationally.
The Wildcats return home to Arizona Stadium to face Utah on Oct. 19 in a 7 pm MST kickoff. The game will be televised by Pac-12 Networks. The game will also air on Arizona IMG Sports Network, KCUB 1290 AM in Tucson and Fox Sports 910 AM in Phoenix.
Tickets for the 2013 football season including in the north end zone and club level of the Lowell-Stevens Football Facility, are available and can be purchased by visiting the McKale Center Ticket Office, calling 520-621-CATS or by visiting ArizonaWildcats.com/footballtickets. Fans can also make appointments via the McKale Center Ticket Office to tour the seating areas during normal business hours.
For continued coverage of Arizona football, follow the team on Facebook at facebook.com/ArizonaFootball and on Twitter @ArizonaFBall.
Copyright 2013 CBS 5 (Meredith Corporation). All rights reserved.