CBS 5 Advocate
Back up files before letting anyone work on your computer
Posted:
Updated: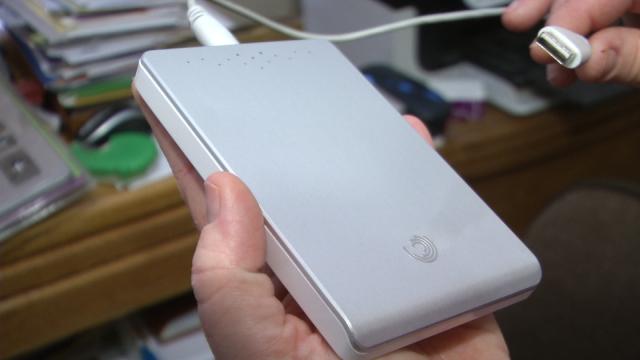 GLENDALE, AZ (CBS5) -
A Glendale woman says a local computer store lost a thousand priceless family photos during a simple installation after telling her backing up her system wasn't necessary.
We rely on computer experts to know exactly what they're doing and give us peace of mind about a repair. But if any computer expert tells you backing up your data isn't necessary during the installation, it's wise to instruct them to do it anyway.
"It was running some errors," Kris De Carlo said.
De Carlo took her parents computer to the Phoenix Computer Guys in Glendale. She showed an employee there pictures she took of the error messages.
"He was very casual, he said 'not a problem', he said 'all you have is a system error, it's an easy fix, it's very common,'" De Carlo said.
A quick reinstall of the operating system would fix the problem. De Carlo was concerned about all the family photos so she gave Phoenix Computer Guys an external hard drive and asked them to back everything up before the installation. She says the company assured her that wouldn't be necessary, the hard drive would not be affected. But when she got the computer home after the repair, the entire hard drive had been wiped clean.
"Pictures and documents and everything they had on their computer was gone and it wasn't supposed to have happened," De Carlo said.
De Carlo says the owner of Phoenix Computer Guys said he could easily retrieve the files, but after nearly two months of trying, he just gave up.
"He said 'I don't want to work on it anymore, I'm tired of this, I'm tired of you calling,'" De Carlo said.
So now she's got a computer with nothing on it, and memories lost forever. It's a mistake she doesn't want anyone else to make.
"If you take it somewhere, make sure, insist, that they back up your information," De Carlo said.
The owner of Phoenix Computer Guys told CBS 5 News that it was a different business called just Computer Guys that made the mistake in this case. The owner of Phoenix Computer Guys says he had nothing to do with the prior business. When that business closed, he says he opened up a new computer repair shop in the same location under an almost identical name.
The owner of Phoenix Computer Guys says during the transition from the prior company to his business, he tried to retrieve De Carlo's files but was unsuccessful. He did refund the $100 De Carlo paid to the prior company.
Bottom Line: Be cautious about unforeseen issues when someone else is working on your computer. Either back up everything yourself, or make sure the company does before they start work. Do it every single time.
Copyright 2013 CBS 5 (KPHO Broadcasting Corporation). All rights reserved.