Bits of hair, cotton, metal inside vials prompt drug recall
Posted:
Updated: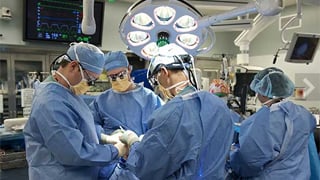 WASHINGTON (CBS5) -
The FDA is alerting doctors to the voluntary nationwide recall of an antibiotic after bits of hair, cotton and metal were found in vials of the injectable drug.
B. Braun Medical Inc. is voluntarily recalling one lot of 1g Cefepime for Injection USP and Dextrose Injection USP (Lot H3A744, catalog 3193-11) to the consumer level.
Distributors and customers that have the medication should discontinue use immediately and call B.Braun's Customer Support Department at 1-800-227-2862, Monday through Friday, 8 a.m. to 7 p.m. EST. Callers will receive instructions for returning the affected product and to arrange for replacement product.
Patients reporting any problems that may be related to the use of the product should call a physician and report all issues to B.Braun at 1-800-854-6851.
The FDA warns that visible particles could trigger life-threatening complications, such as stroke, heart attack or respiratory failure.
The affected lot H3A744, which expires January 2015, was distributed nationwide to licensed distributors, hospitals and pharmacies and distributed to customers between Feb. 4, 2013 and March 1, 2013.
Copyright 2013 CBS 5 (KPHO Broadcasting Corporation). All rights reserved.