Passenger's text to wife: 'We're on fire, love you'
Posted:
Updated: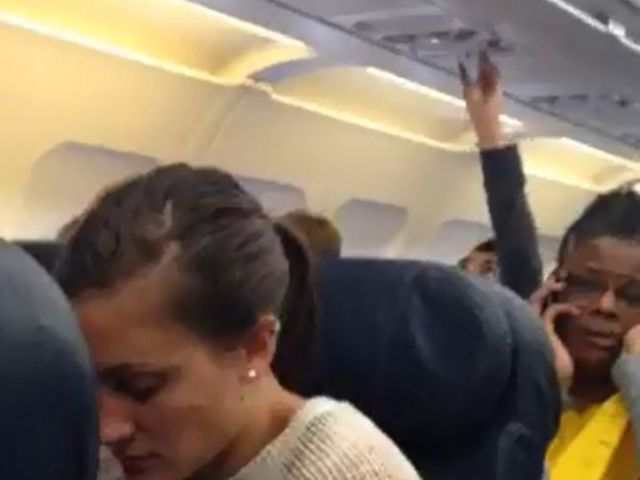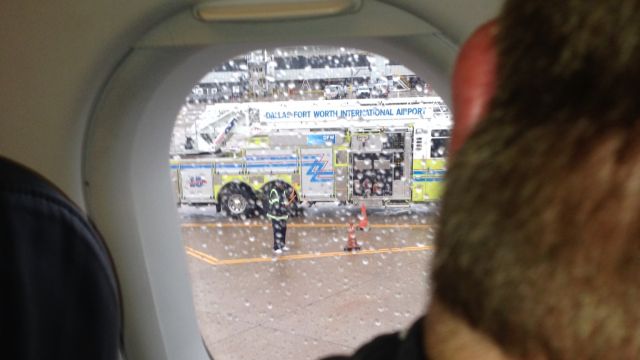 ATLANTA (CBS46) -
Spirit Airlines flight 165 from Dallas en route to Atlanta suffered a mechanical failure when passengers said one of the engines exploded 20 minutes after takeoff.
Fred Edwards said once he saw the flames outside the plane he texted his wife as fast as he could. "We're on fire, love you," he wrote.
"We heard kind of a thud noise, and then the plane started shaking quite a bit, but not real violently, and then probably three or four minutes later, this huge explosion," Edwards said. "We saw the flames come up the side of the plane which lit up the whole inside of the plane, and it looked like the whole inside of the plane was on fire."
Edwards and one of his co-workers sitting next to him, Casey Rogers, said the smoke was so thick that they could barely see inside the cabin.
"Shortly after the big explosion went off and lit up the side of the airplane, it (smoke) just poured in all the vents," said Rogers. Before you know, it you couldn't see, and that's when everyone got scared."
Rogers said he texted his wife to tell her he loves her and their three children.
"I figured I would text her and let her know I love her, and to let the kids know I love them, too," Rogers said. "It was pretty traumatic, you know. There for a few minutes, I thought it was pretty much over."
Rogers and Edwards were flying to Atlanta for on a business trip. Once the plane diverted back to Dallas Fort-Worth International Airport, they were transferred to another connecting flight to Atlanta. When they landed just after 9 p.m. Tuesday night, both men were exhausted and said they were thankful the plane didn't fall apart, and that they survived.
A representative with Spirit Airlines sent CBS Atlanta this statement regarding the mechanical issue on the plane.
"Flight 165 returned to Dallas-Ft. Worth International Airport immediately after takeoff when the captain received an indication of a possible mechanical issue, along with smoke in the cabin. One engine was shut down, the plane landed safely at DFW and the passengers were put on another aircraft. Following procedure and as a safety precaution, the plane returned to DFW. It was a normal landing and customers safely deplaned. We had another plane taking customers to Atlanta."
According to Spirit Airlines' website, flight 165 was scheduled to leave Dallas at 1:26 p.m. Tuesday and arrive in Atlanta at 4:27 p.m. The site list the actual departure at 6:05 p.m. and arrival in Atlanta at 9:11 p.m.
Copyright 2013 WGCL-TV (Meredith Corporation). All rights reserved.