ASU Sports Hall of Fame Luncheon, induction ceremony is sold out
Posted:
Updated: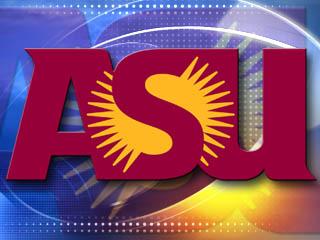 © cbs 5
PHOENIX (AP) -
The 2013 Arizona State University Sports Hall of Fame Luncheon and Induction Ceremony, hosted by the Sun Devil Club on Oct. 11 at the Phoenix Country Club, is sold out.
"ASU is the valley's team and has been for a long time, so it is important for us to honor those who have brought joy, excitement and success to the community, from the late 50s through the 90s and early 2000s," Rocky Harris, Senior Associate Athletic Director for External Relations, said. "Selling out this year's event is a great step toward expanding this annual fall tradition in the future."
Seven former student-athletes from five different varsity sports comprise the 2013 induction class, including Willie Bloomquist (Baseball), Reka Cseresnyes (Women's Tennis), Chris Hanell (Men's Golf), Todd Heap (Football), John Jacobs (Baseball), Eric Larkin (Wrestling) and J.R. Redmond (Football). They will be formally inducted into the ASU Sports Hall of Fame at the luncheon on Oct. 11 and will also be honored at the Sun Devils' football game against Colorado on Oct. 12.
Click here for bios of the 2013 Hall of Fame class.
Tickets are still available for the 2013 Ring of Honor Legends Luncheon, hosted by the ASU Alumni Association and the Sun Devil Club on Oct. 18 from 11:30 am-1 pm, at the Marriott Tempe at The Buttes. Tickets cost $55 for ASU Alumni Association and Sun Devil Club members and $550 for a table of 10, or $70 for nonmembers and $700 for a table of 10.
Copyright 2013 CBS 5 (Meredith Corporation). All rights reserved.