Old Olympic sport gets new facility in Tempe
Posted:
Updated: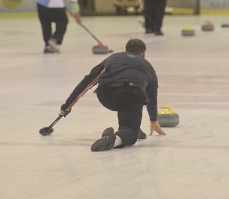 PHOENIX (CBS5) -
An old winter Olympic sport is getting a brand-new facility in the Valley.
Curling, which has been described as bocce ball on ice, is very popular in the Midwest and Canada. But it continues to gain in popularity here in the desert.
"Once you get that curling fever in you, there's nothing else like it. There's exciting skiing and there's the hockey that everybody enjoys, but being able to deliver that stone down the ice and just watch it draw - it's just magical, I think," said Carroll Huntress, a player with the Coyotes Curling Club.
The club started in the Valley just after the 1992 Winter Olympics with 12 people. Now 110 people belong to the group. They play at the Coyotes Ice Den, but in January the club will be moving to their new facility in Tempe.
Darryl Horsman, the vice president of the Coyotes Curling Club, said it can be difficult for curlers to share the ice with hockey players because they tend to scuff up the ice a bit.
"For us curlers, it's like playing on a pool table that's not level ... but once we have our dedicated curling facility - and we have that type of ice - everybody's game is going to be world class almost overnight," said Horsman.
The curling club is repurposing a 30,000-square-foot warehouse.
They plan to have kids leagues and wheelchair leagues. They also want to have leagues for people with special needs and seniors.
Copyright 2013 CBS 5 (KPHO Broadcasting Corporation). All rights reserved.