Chandler couple plead guilty in case involving son locked in bathroom
Posted:
Updated: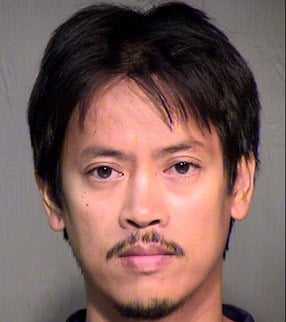 Vu Quang Tran, 35. (Source: Chandler Police Department)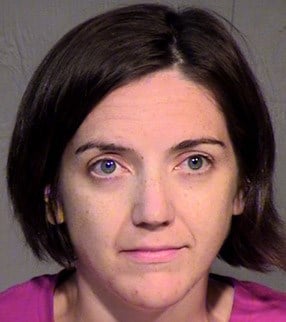 Siobhan Grogan. (Source: Chandler Police Department)
PHOENIX (CBS5) -
A Chandler couple pleaded guilty Monday to charges of attempted child abuse in a case in which their 8-year-old special-needs child was locked in a flooded bathroom while they went out to be "like a normal family."
Vu Quang Tran, who was 35, and Siobhan Grogan, who was 34, were arrested a year ago for leaving their son, who has the mental capacity of an 18-month-old, alone at home. He was found by a maintenance worker naked and standing in 2 inches of water in their apartment bathroom, police said.
The couple is scheduled to be sentenced at 8:30 a.m. Nov. 12 by Judge Bruce Cohen, according to a Maricopa County Superior Court clerk.
Tran and Grogan were arrested Oct. 9, 2012, after they went to the Chandler police station looking for their son.
The boy had been taken to the station when officers were unable to find the parents. Tran, Grogan and their daughter had been to a nearby park for nearly five hours before going to the police station after finding the boy gone from their apartment, investigators said.
The couple told police they had left their son alone on several occasions and for hours at a time. Tran and Grogan said that at first they had "tested" their son to see if he would harm himself if he were locked in the bathroom. They said they eventually would leave him locked in there "for real" so they could "have a life, too."
The boy's clothes were stuffed in the toilet and water had leaked into the apartment below, causing residents to call the maintenance man to investigate.
Tran said he believed the bathroom was the safest place for his son and denied that leaving him locked in would cause him harm. Grogan told investigators she knew it was wrong to leave the boy alone, but said they needed some time alone.
Investigators said the couple opted to lock the boy in the bathroom over public or private assistance, even though they had not utilized either for his care.
Copyright 2013 CBS 5 (KPHO Broadcasting Corporation). All rights reserved.