UPDATE
Grieving AZ mother continues search for son's killer
Posted:
Updated: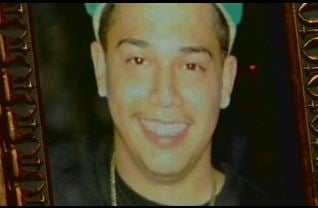 Fabian Cano
PHOENIX (CBS5) -
The mother of a teen killed in west Phoenix hopes on the two year anniversary of his death someone will step forward with information leading to the gunman who murdered her son.
Pamela Coss has dealt with an unbelievable amount of loss and pain in recent years.
First, her 19-year-old son was murdered.
Then, the body of her 19-year-old niece, Adrienne Salinas, was found in an Apache Junction wash in August - two months after she disappeared.
Tempe police are still investigating what happened to her and no arrests have been made.
It has been two years since Coss' son was gunned down in a drive-by shooting, and she is determined to bring his killer to justice.
Coss has gone door to door in the west Phoenix neighborhood where Fabian Cano was murdered just after midnight on Jan. 8, 2012, as she tries to jog the memories of people who live on West Clayton Drive.
He was in a backyard at a house party when a bullet hit him in the head.
Whoever pulled the trigger is still out there.
"I don't want to let this case fade," she told a man who answered one of the many doors she knocked on. "Anything that you remember, that you recall - please call."
The unsolved murder of her only child haunts Coss every day.
"I live with this 24-7," she said through her tears. "I miss my son, and I will never see him again. I don't want people to forget that he was a human being. He was living. He was breathing. He had a whole life ahead of him."
Until Cano's killer is behind bars, this grieving mother said she will never stop searching for answers.
"I want justice," said Coss. "I want peace. I want this monster off the streets. And, somebody knows something."
If you know anything about the murder of Cano, call Silent Witness at 480-WITNESS. You can remain anonymous.
Coss is also offering a $5,000 reward for information that leads to the arrest of her son's killer.
Copyright 2014 CBS 5 (KPHO Broadcasting Corporation). All rights reserved.