Top AZ health officials don't expect patient surge from Affordable Care Act
Posted:
Updated: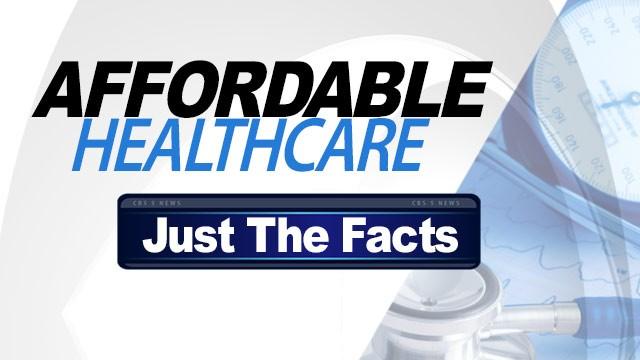 PHOENIX (CBS5) -
There are about 1.2 million Arizonans who don't have medical insurance, but with the Oct. 1 opening of the insurance exchange, they now have access to it.
Experts told CBS 5 News, at best, about half of those who are uninsured will become insured by Jan. 1, 2014.
"We are not expecting a surge," said Greg Vigdor, president and CEO of the Arizona Hospital and Healthcare Association. "We're, of course, in touch with our members, asking them if they see a surge, so we'll be on top of it and know what to do. We think the changes will take place over time, rather than immediately."
Vigdor said he doesn't expect to see hospitals and doctors' offices flooded with new patients now that the insurance marketplace is open, because not everyone knows about it.
"We are using the federal exchange and because of that we didn't get a lot of money to market that opportunity for new coverage," he explained.
States that have their own insurance exchanges received federal dollars to get the word out.
In Arizona, it's been a grassroots effort through the coalition "Cover Arizona."
"We now have 600 individuals and organizations that are participating to try to help identify the uninsured, inform, educate, assist with enrollment and get them in for help," said Cheri Tomlinson, director of grants for Maricopa Integrated Health System.
Tomlinson said people who are insured and benefiting from preventative medicine will eventually lighten the load for emergency departments, which typically treat the very sick and those without insurance.
"Remember some of them are already coming to community health clinics and so forth," she said. "So, there's some capacity there - and now they'll be able to access primary care on a regular basis."
But, once everyone who can does get health insurance, whether it be through the marketplace or Arizona's Medicaid, there are concerns about whether there will be enough primary care physicians.
It's something to consider, given there's already a nationwide shortage of internal medicine and family practitioners.
"We have to wait and see how it all shakes out," said Vigdor. "How will supply and demand match up months and years from now, is really the question. And, I don't think anyone really has a complete answer on that one yet."
Tomlinson said MIHS will evaluate each month, to see if they need to add staff to accommodate more patients.
Copyright 2013 CBS 5 (KPHO Broadcasting Corporation). All rights reserved.