Arizona Volleyball set to host No. 21 Oregon and Oregon State
Posted:
Updated: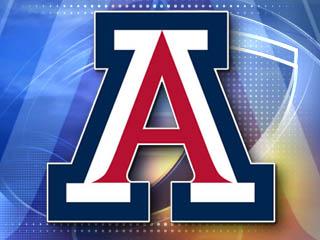 © cbs 5
PHOENIX (CBS5) -
After spending the last week on the road, the Arizona (10-4, 0-2 Pac-12) volleyball team returns home to the McKale Center as they welcome in No. 21 Oregon and Oregon State for Pac-12 play this weekend.
The Wildcats will open the weekend against No. 21 Oregon (8-4, 1-1 Pac-12) on Friday at 6 p.m. for Military Appreciation Night. In addition, the first 500 fans will receive a "Block A" dog tag. Arizona will host Oregon State (9-4, 1-1 Pac-12) on Sunday at 11 a.m. in a match that will air live on the Pac-12 Networks.
Madi Kingdon continues to be one of the top all-around players in the league. She currently leads the league in both points (259) and points per set (5.51), while also leading the league double-doubles (6). Her 5.51 points per set rank sixth nationally.
The Wildcats have been one of the best defensive teams in the Pac-12 as their 16.82 digs per set lead the league, while their .140 opponent hitting percentage ranks third in the conference. Arizona already has 12 combined double-doubles on the year, the most of any team in the Pac-12.
No. 21 Oregon has had success against the Wildcats in recent years as it has won four straight in the series. The Ducks feature a high powered offense that leads the league in assists and ranks second in kills. Setter Lauren Plum leads the Pac-12 in assists as she dishes out 12.25 assists per set. Liz Brenner leads a balanced attack of hitters with just over four kills per set. The defending national runner-up had won five consecutive matches before falling to new No. 1 Washington in four sets last week. Oregon has won four straight contests in the series.
Oregon State enters the weekend as a solid defensive team as it ranks fourth in the league in digs. Libero Becky Defoe leads the conference in digs with 4.8 per set. Lila Toner leads a balanced offense with 3.29 kills per set, while Laura Schaudt and Arica Nassar each have 100 kills or more. The Wildcats have won six straight against the Beavers. The last time OSU defeated Arizona was back in 2009 and the last time they won in Tucson was 20 years ago.
For continued coverage of Arizona Wildcat volleyball, visit ArizonaWildcats.com and be sure to follow the team on Twitter @ArizonaVBall.
Copyright 2013 CBS 5 (Meredith Corporation). All rights reserved.