Phoenix PD: strange men offering rides to boys in Ahwatukee
Posted:
Updated: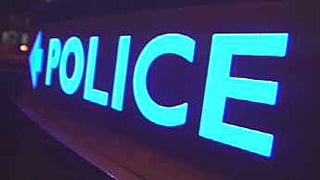 AHWATUKEE, AZ (CBS5) -
Phoenix police are asking Ahwatukee residents to be on the lookout for two suspicious men who recently offered rides to boys they didn't know.
"It's shocking," said Kristine Hetzer, a mother of four, who believes the men were up to no good. "It's scary. It's sick."
Police are investigating two separate cases of strange men approaching boys, just down the street from her house in far west Ahwatukee, off of Pecos Rd.
"I just can't imagine if something like that would happen to them," Hetzer said.
Police said the latest incident happened around 7:00 p.m. on Friday, Sept. 27.
A man driving a white Mustang approached a 14-year-old boy, who was walking on Shaughnessey Rd. near 27th Ave., and offered him a ride.
The teen told the man "no."
"According to the boy, the individual may have stepped out of the vehicle," said Phoenix police Sgt. Joel Tranter. "The boy started to run at that point. And, there were some comments made by the individual saying "you better run faster."
The suspect is described as a white man in his late teens or early '20's.
He was wearing jeans, a black T-shirt and a backwards baseball cap.
Just three days before that incident, around 4:30 p.m. on Tuesday, Sept. 24, police said another man approached a 12-year-old boy as he walked along Shaughnessey Rd. near 29th Avenue.
This boy also ran off, which police said is the right thing to do.
The suspect, a white man in his 30's or 40's, was driving a beat-up, white, brown, or rust-colored SUV.
"Kinda scruffy, maybe some facial hair, wearing a traffic vest and a hard hat, similar to what a construction worker would wear," said Tranter as he described the suspect's appearance.
In this particular neighborhood there is a lot of construction underway, with people, other than residents, traveling along Shaughnessey Rd. each day.
"It just goes to show you that it's everywhere," said Michael Rudolph, a close friend of Hetzer's. "Any one person could be that person, a sexual predator or something else you have to watch out for."
If you have information about who these men might be, or have noticed suspicious activity in the area, call Phoenix police.
Copyright 2013 CBS5 (KPHO Broadcasting Corporation). All rights reserved.