UPDATE
Admitted AZ voyeur sentenced
Posted:
Updated: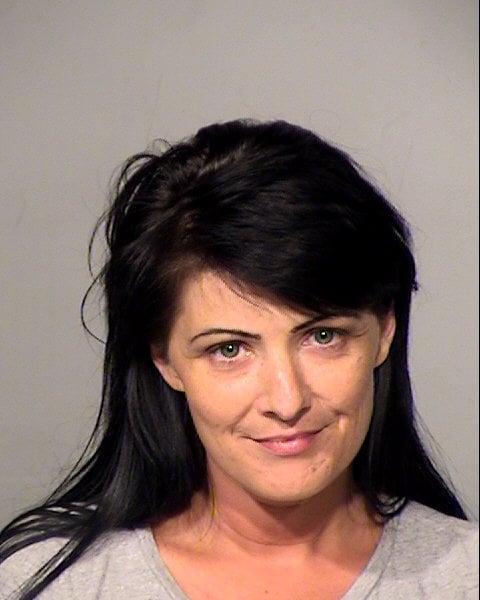 Laura Laibe (Source: Maricopa County Sheriff's Office)
PHOENIX (CBS5) -
A Surprise woman has been sentenced for secretly photographing and videotaping other women in public restrooms throughout the Phoenix area.
Laura Laibe, 37, was sentenced Friday to a year and a half behind bars, court officials said. She will also serve lifetime supervised probation.
Laibe made an emotional plea to the judge on Friday.
"I don't feel that being in prison is going to change what I know, that I messed up, that I made a terrible mistake. It's not something I intended to do. It came from greed. It's not something that will happen again," Laibe said.
The judge cut her a break. Prosecutors recommended she serve three years.
Laibe pleaded guilty to three counts of voyeurism and one count of unlawful viewing and recording.
Laibe was arrested in October at the home she shares with her husband and several children. She was originally booked into jail on 38 counts of voyeurism.
The images Laibe is accused of taking were posted and sold on the internet, said Phoenix police Sgt. Trent Crump.
Laibe chose restrooms at several large venues, including Chase Field, the University of Phoenix Stadium, Sky Harbor International Airport, the Rainforest Cafe and local Walmart stores, Crump said.
Police believe Laibe might have been involved in this type of activity for more than a year.
"There were even times where she would be in a stall so long there would be people that would check her welfare," Crump said. "And that is literally how we're talking about this occurring. There is a camera placed on the floor or down low in a stall that doesn't reach the floor, and taking images of those who are in there. And as I said before, at a state of partial undress or who are literally going to the restroom."
They believe some of the victims are among our most vulnerable.
"(It) appears to be mothers or family who are helping small children in going to the restroom," Crump said.
The images were taken between May 17 and Sept. 20, 2013.
Neighbors said they are shocked and disgusted at the allegations.
"I'm worried about the kids and I am concerned for Laura," said a neighbor who identified herself as Debbie C. "I'm very upset she would engage in something like this."
Copyright 2014 CBS 5 (KPHO Broadcasting Corporation). All rights reserved.