Struggling single moms could feel effects of shutdown
Posted:
Updated: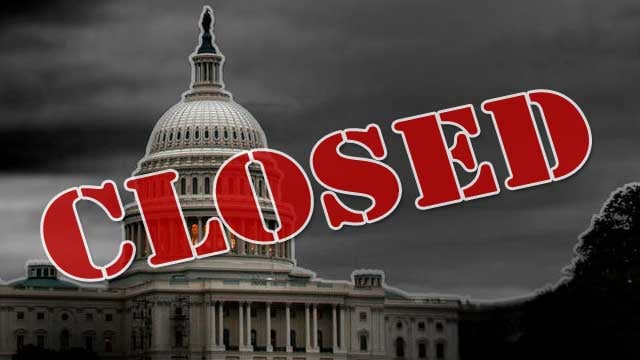 LAS VEGAS (FOX5) -
The government shutdown could take its toll on single mothers that rely on assistance to buy food for their children.

The Women, Infants and Children (WIC) Food and Nutrition Service depends on government support to help moms in need.
"(I'm) still struggling to take care of my kids and being a single mom," said Etta Jones, who relies on WIC for food for her children. "Yes, it is pretty scary."

Jones is currently out of work and worries, with the federal shutdown, if funding for this program will stop.

"I'm just kind of out here on my own. All my family is back in California," Jones said. "I really don't have anybody to rely on, but me and my kids and the government right now."
Jones is just one of 74,000 single moms and children who currently utilize the program statewide.
Nevada's Department of Health and Human Services says the program does rely solely on federal funds for support, and on average, about $4.5 million is used for three weeks of support for mothers throughout the state.
While they say funding will continue for at least two more weeks, they are evaluating every day if the government shutdown lasts any longer.
They issued this statement in response to the shutdown:

"A short-term shutdown of the Federal Government will not affect the public assistance programs provided by the Nevada Department of Health and Human Services. Nevada is prepared to continue to fund public assistance programs with uninterrupted payments for several weeks to include Supplement Nutritional Assistance Program, Temporary Assistance to Needy Families, [and] Women, Infants and Children food program..."

In southern Nevada, there are about 75 grocery stores that accept WIC vouchers for mothers and their children.
"Some people that's all they have. For some people that's obviously their only means of food and resources to live on, to support themselves, that's why the program is set up that way," said Ramone Hopkins, store manager at Smith's on Flamingo and Sandhill.
Hopkins says about 13 percent of the customers who shop at his store location rely on the WIC program for help.
"If the government shut down and they couldn't receive those items, a lot of them would go hungry and starve," Hopkins said.

More than 9 million mothers and children rely on the WIC program nationwide. The USDA estimates that most states will be able to supply resources for the program for about one more week.
Copyright 2013 KVVU (KVVU Broadcasting Corporation). All rights reserved.