Drive-by shooting in Overland Park injures boy, 8
Posted:
Updated:
By Chris Oberholtz, Digital Content Manager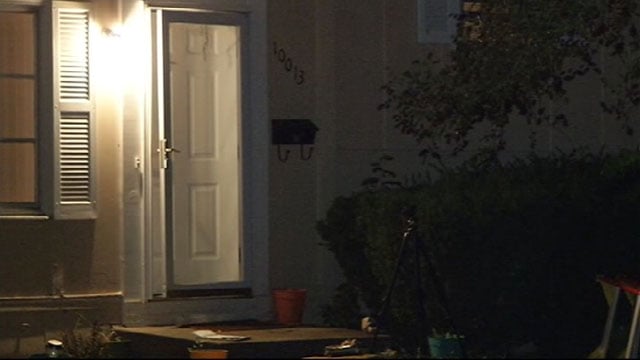 OVERLAND PARK, KS (KCTV) -
Police are investigating a shooting that has left an 8-year-old boy hospitalized.
It happened about 11:45 p.m. Monday at a home in the 10000 block of Kessler Street, which is a neighborhood just southwest of Antioch Road and West 99th Terrace.
Police say someone fired several gunshots into the home. There were four people in the house at the time.
The 8-year-old boy, who was sleeping, was struck in the shoulder but is currently in stable condition at an area hospital. He is a third grader in the Shawnee Mission School District, which sent a note home to parents about the shooting.
Police believe the shooter targeted someone who lives in the home.
The shooter drove past the home, firing shots. The shooter than turned back around and went back by the house to fire more shots.

Police have no suspects in custody but are looking for a dark colored, four-door car.
Jessica Inman, who lives nearby, said she was woken from the thunderous sounds of the gunshots. She is horrified that anyone would injure a child.
"It's scary. It's sad. It's very sad and scary," Inman said. "He is a very polite and sweet kid."
Overland Park Police Chief John Douglass said it is a terrifying and senseless crime.
"We are exploring why this happened," he said.
Overland Park has seen two homicides since July. Those shooting deaths and Monday night's drive-by shooting happened less than three miles from each other. Douglass said none of those are connected.
"These are not random acts. These are specific to the individuals involved," he said. "The only common denominator was a person's willingness to resort to violence to solve an issue."

Anyone with information about the shooting is asked to contact the TIPS Hotline at 816-474-TIPS or the Overland Park Police Department at 913-344-8750.
Copyright 2013 KCTV (Meredith Corp.) All rights reserved.