PCSO: Burglary suspect's dad tips off deputies
Posted:
Updated: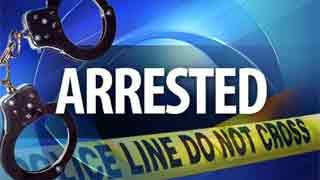 FLORENCE, AZ (CBS5) -
A Pinal County man is in jail on suspicion of burglary after deputies said his father led them to a piece of stolen merchandise.
Pinal County sheriff's deputies said Rudy Leeth, 35, of San Manuel, was evasive when they questioned him about three new 55-inch TVs that had been stolen from the Saddlebrooke Country Club Center at 38725 S. Mountain View Blvd. on Aug. 12.
Deputies said the suspects had forced their way into a storage room at the complex sometime during the evening. Each TV was valued at $999.
Employees told PCSO they had moved 11 new TVs into the storage room two weeks earlier.
PCSO detectives said they felt the burglary was possibly conducted by an employee who moved the TVs.
On Sept. 19, they contacted Leeth. They later spoke to his father, who led them to a TV he said his son had brought home recently, PCSO said.
The serial number on the TV matched one of the TVs that had been stolen from the storage room, said Pinal County Sheriff Paul Babeu.
Rudy Leeth admitted to committing the burglary and stealing one of the TVs, Babeu said.
He was booked into the Pinal County Adult Detention Center on charges of burglary, theft and possession of stolen property.
Babeu said the investigation is still active. Detectives are trying to determine the whereabouts of the other two stolen TVs.
Copyright 2013 CBS 5 (KPHO Broadcasting Corporation). All rights reserved.