Expert: GPS could have prevented Yarnell Hill tragedy
Posted:
Updated: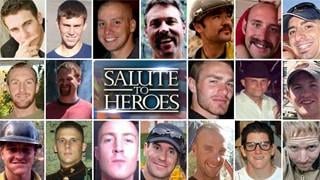 PHOENIX (CBS5) -
Global positioning satellite, or GPS - drivers use it on a daily basis to get from point A to point B.
Now some fire officials are pushing for GPS devices to become standard issue for wild land firefighters.
Satellite imagery can provide crews with an accurate picture of the blaze. In turn, firefighters can best devise a plan and deploy resources while staying out of harm's way.
If someone is in trouble, officials said GPS can provide an exact location for a quick rescue.
At the time the Granite Mountain Hotshots died, an air tanker was circling overhead, confused about their location.
According to the Yarnell Hill briefing video, although much communication occurred among crews throughout the day, few people understood Granite Mountain's intentions, movements and location once they left the ridge.
Retired Fire Management Officer Bill Gabbert reviewed the Yarnell Fire Report.
"Real-time information on the location of the crews and the location of the fire - if those two things had been known, this accident could have been prevented," said Gabbert.
Copyright 2013 CBS 5 (KPHO Broadcasting Corporation). All rights reserved.