Same-sex married couple in Georgia wants to change last name on license
Posted:
Updated: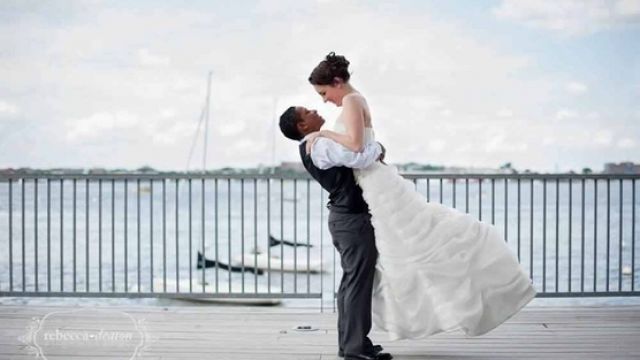 © Rebecca Deaton. Photo of: Shakira Tucker & Danielle McCollum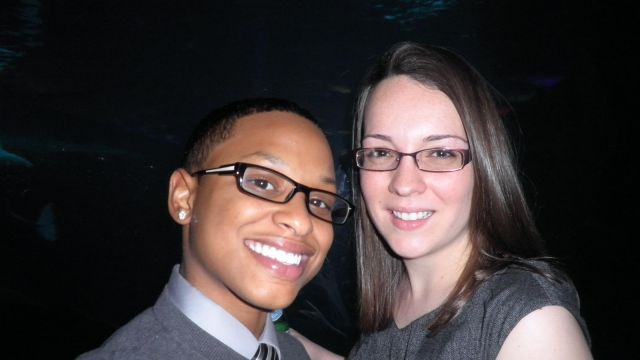 Shakira Tucker & Danielle McCollum
ATLANTA (CBS46) -
An Atlanta couple is fighting to change their last names. They were married in July. One of them was able to change their last name at the DMV, but when the other went in, she was denied.
The state of Georgia doesn't recognize same-sex marriages, and therefore, rights given to married couples, like changing your last name on a driver's license, doesn't apply.
"We've been together for about five years now. We always talked about getting married," Danielle McCollum said.
McCollum and Shakira Tucker flew to Boston, where same-sex marriage is recognized, and got married on the anniversary of their first date.
"Our closest friends and family came, and it was just small and intimate. It was surreal," McCollum said.
When they came home to Georgia, they hoped they could change their name on their licenses, even though the state does not recognize same-sex marriage.
"I was nervous she might run into trouble because this is Georgia, but I was pleasantly surprised when they approved her change," McCollum said.
Shakira Tucker became Shakira McCollum-Tucker on her license. When McCollum tried to do the same thing, her request was denied.
"I was shocked and angry. I told her she was discriminating against me," McCollum said.
In 2004, the Georgia General Assembly put forth a constitutional amendment to the voters regarding marriage. Voters decided marriage in Georgia is defined by a man and a woman.
The amendment states "this state shall not give effect to any public act, record, or judicial proceeding of any other state or jurisdiction respecting a relationship between persons of the same sex that is treated as a marriage under the laws of such other state or jurisdiction."
And that includes a name change.
"I think that it's time Georgia makes some adjustments. We're not asking them to marry us, which would be nice and they should, we're just asking them to recognize our marriage certificate and change our names like they would for any other couple," McCollum said.
CBS Atlanta News contacted the Department of Drivers Services and the attorney general's office. Both pointed to the law instead of commenting.
The couple is now concerned the state will suspend McCollum-Tucker's license and change her name on her license back to Tucker.
McCollum started a petition on change.org. If you'd like to take a look at it, click here.
Copyright 2013 WGCL-TV (Meredith Corporation). All rights reserved.