Hearing today for woman's retrial in son's death
Posted:
Updated: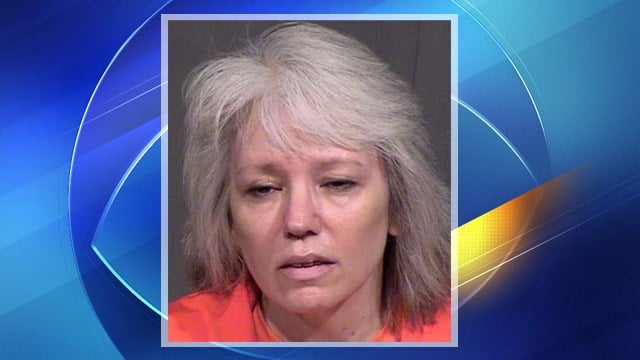 Debra Milke. (Source: Arizona Department of Corrections)
PHOENIX (CBS5) -
A judge in the murder case of a woman accused of killing her 4-year-old son in 1989 case Monday will hear why a confession she reportedly made to a former Phoenix police detective should be tossed out for her re-trial.
Attorneys for Debra Milke and prosecutors were to return to Maricopa County Superior court to discuss the Milke's retrial.
The former detective, Armando Saldate, might also appear in court to say whether he would plead the Fifth Amendment if he's called to testify.
Milke was released from prison in early September on $250,000 bond after more than two decades on Arizona's Death Row for the 1989 killing of her 4-year-old son.
An appeals court overturned her conviction in March and accused Saldate of misconduct, including lying under oath.
Last week, Maricopa County Superior Court demanded a letter County Attorney Bill Montgomery received from federal prosecutors about Saldate.
In the letter, federal prosecutors said they have no intention of filing criminal charges against former Saldate, whose testimony was challenged due to his alleged history of misconduct.
The court said it learned of the letter from a news article on Montgomery's Sept. 13 press conference.
The court ruling stated, "The Court was surprised to learn that the State has received a letter from federal prosecutors in late August saying that the statute of limitations had expired on any misconduct by Saldate."
The judge in Milke's retrial said the state had "numerous opportunities" to inform the court about the prosecutors' letter, including at a Sept. 12 hearing.
Saldate's attorney Larry Debus confirmed that he advised Saldate to invoke his Fifth Amendment right.
The court ordered the state to send the letter to the court, Debus and Milke's defense team by Sept. 20, and ordered that the attorneys meet Monday.
In 2009, an appeals court overturned her conviction, saying her confession had been coerced.
The judge who overturned Milke's death sentence five months ago found that prosecutors didn't disclose evidence of misconduct by lead detective Saldate who testified that she confessed to him in a private interrogation room.
Milke has maintained her innocence.
Stay with cbs5az.com and CBS 5 News for updates on this developing story.
Copyright 2013 CBS 5 (KPHO Broadcasting Corporation). All rights reserved.