UPDATE
Scottsdale woman, Cave Creek man killed in helicopter crash
Posted:
Updated: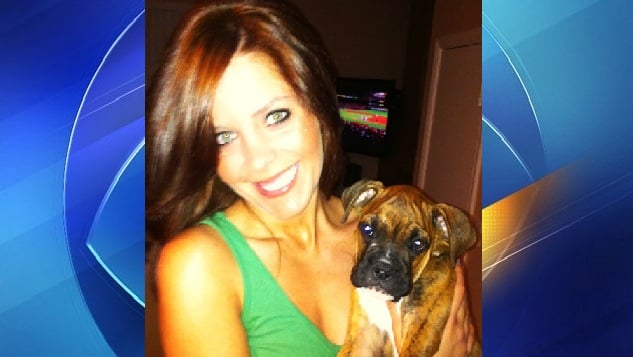 Brynne Smith was one of the people killed in a helicopter crash north of Phoenix.
Chad Nelson, owner of UH-1V 'Huey' helicopter, died in Saturday's crash
A Scottsdale woman and a Cave Creek man were both killed in a deadly helicopter crash north of Phoenix on Saturday.
Gregory Smith told CBS 5 News his daughter, Brynne Smith, died in the crash. She was originally from Bend, OR. Her LinkedIn profile says she was an administrative assistant for Colony American Homes.
The Yavapai County Sheriff's Office and Yavapai County medical examiner confirmed on Monday afternoon that the Scottsdale woman was 25-year-old Brynne Smith.
YCSO spokesman Dwight D'Evelyn said Monday the medical examiner is awaiting DNA and dental records before officially identifying the second victim.
Fellow pilots and friends told CBS 5 News the helicopter owner, Chad Nelson, was killed in the crash.
The relationship between Brynne Smith and Nelson is not known.
D'Evelyn said Sunday that the crash site now is a half-mile radius and includes some of the main fuselage. YCSO's rescue helicopter did a flyover Sunday morning.
Witnesses on I-17 and in the Prescott National Forest reported seeing the helicopter go down in smoke and flames near the freeway at about 11:50 a.m.
"It fell fast and hit hard and just an immediate explosion," camper Stan Oliver said.
According to the Federal Aviation Administration, the helicopter was a UH-1V model, also known as a Medevac Huey. Only 19 helicopters of this model are registered with the FAA - two of them in Arizona.
The aircraft that crashed Saturday afternoon was manufactured in 1974 and was recertified for flight two months ago in July.
According to FAA records, the helicopter is registered to Nelson, an avid pilot and racer.
Nelson owned several other aircraft based out of Deer Valley Airport.
The FAA and The National Transportation Safety Board are investigating the cause of the crash.
For more on this story and other stories around Arizona from this author, follow Shawn Kline on Facebook and Twitter.

Copyright 2013 CBS 5 (KPHO Broadcasting Corporation). All rights reserved. The Associated Press contributed to this report.