UPDATE
PD: Suspect in chase rammed into police vehicles
Posted:
Updated: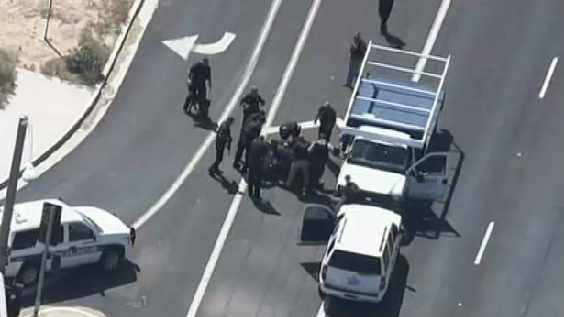 (Source: CBS 5 News)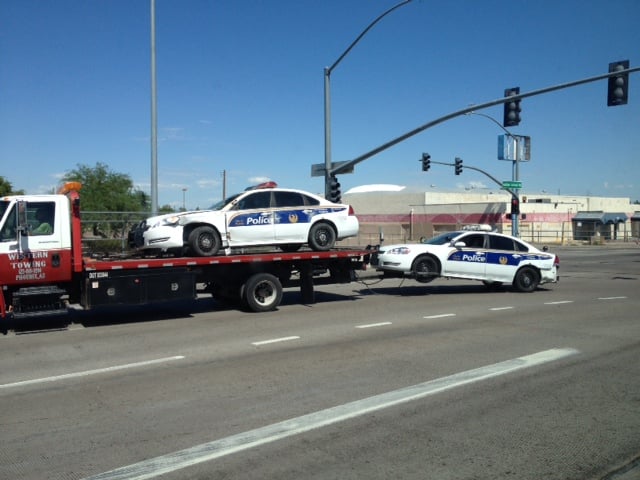 (Source: CBS 5 News)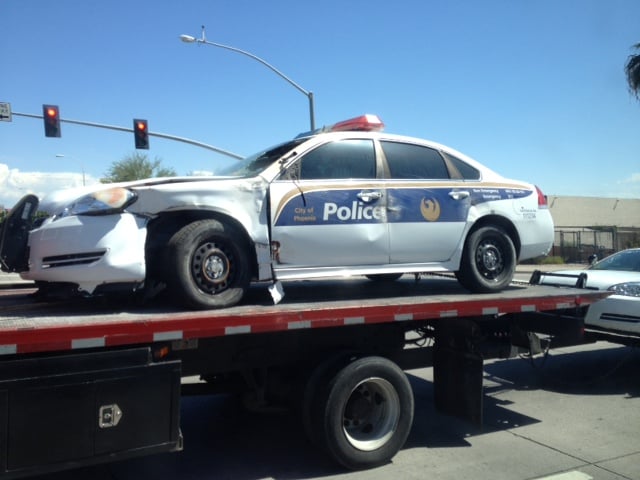 (Source: CBS 5 News)
PHOENIX (CBS5) -
The driver of a stolen flatbed truck was captured after a high-speed chase in which numerous vehicles were rammed, including a police cruiser Friday morning.
The chase began about 10:45 a.m. around Seventh and Watkins streets near the state Capitol before ending near County Road 85 and Cotton Lane, in the far west Valley just before 11 a.m.
Arizona Department of Public Safety spokesman Raul Garcia said DPS, Phoenix police and several other police agencies were involved in the pursuit.
Phoenix police said they lost sight of the suspect as the stolen vehicle got on the freeway but caught up with him at Interstate 10 and 51st Avenue. Police requested DPS helicopter to assist.
At one point it seemed the driver purposely hit two vehicles, according to police, and multiple officers opened fire on his vehicle.
The bloodied suspect was pulled from the cab of the truck after it rammed two Phoenix police cruisers, one Goodyear police car and one of the vehicles from the Maricopa County sheriff's office.
Police said they do not know yet if the suspect had a gun in his vehicle.
The suspect was taken to an area hospital by helicopter. His condition is unknown.
The stolen truck is from Viking Supply.
Stay with cbs5az.com and CBS 5 News as this story develops.
Copyright 2013 CBS 5 (KPHO Broadcasting Corporation). All rights reserved.