Tempe City Council approves multimillion-dollar dam project
Posted:
Updated: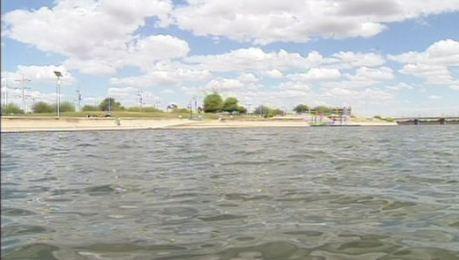 TEMPE, AZ (CBS5) -
It was back on July 20, 2010, that an emergency erupted at the western end of Tempe Town Lake.
"We just heard a loud explosion," a witness said that day.
She described the scene as "huge waves with just so much force coming through the dam."
A section of the sun-baked rubber dam had burst, spilling hundreds of thousands of gallons of water.
Thursday night, the City Council unanimously approved a $12.4-million contract to begin assembly of the actual dam.
"The steel gate with the hydraulic pistons is the right choice," said Tempe Assistant City Manager Jeff Kulaga. "The steel gates, the hydraulics, the mechanical, the electrical."

The life span of the new dam, with proper maintenance, will "span" much longer than that of the current rubber bladders.
"The dams, the gates themselves, we're looking at 50-plus years," Kulaga added.
The bladders, which were first installed in 1999, were said to last 30 years but wore out much sooner. Kulaga was asked why the city didn't go the steel route back then.
"I can't speculate on that. There was a lot of thought, design work, engineering in the mid-'90s that went into play," he said.

But despite decisions made in the past, the city is facing a December 2015 deadline for the lease with Bridgestone on the rubber dam.
"The rent of the rubber bladders moves from $60 for five years to $300,000 a month," Kulaga said.
Some long-time residents in Tempe say they're not pleased with the outcome.
"It's too much money," said Art Jacobs, who has voiced concerns about the rubber dam for years.

The $12 million the City Council voted on Thursday night is just the first payment. In October, the Public Works Department will ask for another $22 million to actually have the steel dam installed.
Copyright 2013 CBS 5 (KPHO Broadcasting Corporation). All rights reserved.