House Speaker Andy Tobin lays out first responder proposals
Posted:
Updated: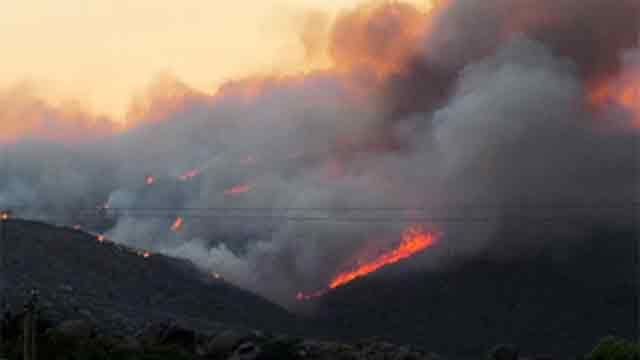 PHOENIX (CBS5) -
It was a tragedy they suffered twice over. Families of 13 of the Granite Mountain Hotshots who died fighting the Yarnell Hill fire were told they would not receive full survivor benefits because their spouse was a part-timer.
"My five-year, 10-year, 15-year plan, my retirement plan, my growing old with someone plan, all died with him that day," said Julianne Ashcraft back on Aug. 6. Her husband, Andrew, who was a seasonal employee, died in the June 30 fire.
"As shocked as I was that my husband went to work and never came home, I'm equally shocked in how the city has treated our family since then," she added.
House Speaker Andy Tobin say he recently discovered a bit of unfairness in the state's liability coverage of first responders.
"These issues never came up in this committee when I was on it seven years ago," Tobin said.
That's why Tobin presented some proposals to the House Public Safety, Military and Regulatory Affairs committee.
"The question is are these folks who fought on state land as part timers, even though many of them working 60, 70, 80 hours a week, should their families not expect the state to have responsibility for additional benefits, or equal benefits," Tobin said in a news conference following the hearing.
He posed several questions to the committee, but ultimately to taxpayers.
"Should the state provide some type of survivor benefit to those who weren't full time?"
He also raised the question of whether Arizona should provide catastrophic coverage for future disasters.
"Shouldn't we have something that backs this up so this would never happen to another community?"
Tobin also wants his fellow legislators to consider this: Should the town of Prescott be reimbursed $5.2 million for the cost of death benefit coverage for the six full-time firefighters who died?
"There isn't a community that can survive this kind of a loss without taking a hit, at least this big, to the retirement system."
Tobin wants to see a lot of his proposals be retroactive to June 30. As far as a timeline, he says there will be several more meetings to hash out more details before the legislative session starts.
Copyright 2013 CBS 5 (KPHO Broadcasting Corporation). All rights reserved.